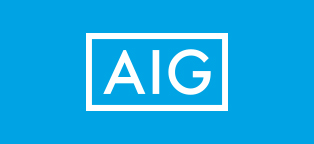 03/26/2018
Toronto – Mar. 26, 2018 – Travel Guard Group Canada, Inc., an AIG company, launched an innovative travel insurance app allowing Canadian customers (except Quebec residents) to purchase coverage in blocks of time through their iPhone. Customers can now conveniently optimize travel insurance in a cost-effective way through hourly coverage. GPS technology enables travellers to utilize the coverage from the moment they leave their home province until they return as the app tracks the number of hours used. 
The Travel Guard® On Demand app represents a departure from the traditional travel insurance options, including single trip or annual plans, and instead offers a more flexible way to buy travel insurance while giving consumers (ages 16-55) more control over their utilization of coverage.
"We're always looking for new ways to keep pace with our travellers and by offering this innovative, fast and easy way to purchase travel insurance, our travellers can get more convenient coverage for when and how they want to use it," said Marc Lipman, AIG Canada's Chief Operating Officer. "The app enables consumers to gain protection in only 90 seconds after filling out the four fields required. To add further convenience, consumers can activate the purchased insurance by swiping the app button "on" at the start of their trip and "off" at the end of it, or use the app to pre-set the desired departure and return dates for an upcoming trip."
The app offers a convenient, user-friendly way to purchase select Travel Guard products and services that are offered as specific blocks of insurance coverage up to 90 days, for use within 365 days from the date of purchase. When the app's geolocation feature senses that the customer has arrived at an airport or a border crossing into the United States, a notification is sent to the customer's iPhone to ask whether he or she wants to activate the purchased insurance. Then, for each hour the coverage is activated, the app automatically subtracts that time from the block of coverage purchased.
This new method of buying and utilizing travel insurance allows travellers to customize their protection period for each trip – down to the hour.
Usage-based insurance is a new concept in the travel insurance industry. The Travel Guard On Demand app pioneers this service model and reinforces AIG's commitment to provide innovative, best-in-class products and services to its customers. Products available through the app offer coverage (within the terms of the insurance policy) for emergency medical services outside a customer's home province, trip delay, baggage and personal effects, along with access to 24/7 travel assistance.
Travel Guard® On Demand is powered by JAUNTIN', a Canadian insurance technology company.  AIG's relationship with JAUNTIN' was formed when the insurance technology start-up won the AIG Canada Innovation Challenge. More than 80 Canadian technology start-ups applied and JAUNTIN' was selected as the winner by a panel of AIG executives and members of AIG's Global Innovation Team. The Challenge, hosted by AIG Canada in partnership with the Consulate General of Canada in San Francisco and Silicon Valley, was a way for AIG to tap into Canada's rich ecosystem of technology entrepreneurs and identify new ideas to better serve its customers.
The app can be downloaded from Apple's App Store (search for Travel Guard On Demand) or from the Travel Guard Canada website at www.travelguard.ca/travel-insurance/travel-guard-on-demand. For more information about AIG Canada and Travel Guard insurance, visit www.aig.ca and www.travelguard.ca.
###

About AIG Travel
AIG Travel, Inc., a member of American International Group, Inc. and part of AIG Personal Insurance, is a worldwide leader in travel insurance and global assistance. Travel Guard® is the marketing name for its portfolio of travel insurance solutions and travel-related services, including medical and security services, marketed to both leisure and business travelers around the globe. Services are provided through a network of wholly owned service centers located in Asia, Europe and the Americas. For additional information, please visit our websites at www.aig.com/travel and www.travelguard.com.
About AIG
American International Group, Inc. (AIG) is a leading global insurance organization. Founded in 1919, today AIG member companies provide a wide range of property casualty insurance, life insurance, retirement products, and other financial services to customers in more than 80 countries and jurisdictions. These diverse offerings include products and services that help businesses and individuals protect their assets, manage risks and provide for retirement security. AIG common stock is listed on the New York Stock Exchange and the Tokyo Stock Exchange.
Additional information about AIG can be found at www.aig.com | YouTube: www.youtube.com/aig | Twitter: @AIGinsurance | LinkedIn: www.linkedin.com/company/aig. These references with additional information about AIG have been provided as a convenience, and the information contained on such websites is not incorporated by reference into this press release.
AIG is the marketing name for the worldwide property-casualty, life and retirement, and general insurance operations of American International Group, Inc. For additional information, please visit our website at www.aig.com. All products and services are written or provided by subsidiaries or affiliates of American International Group, Inc. Products or services may not be available in all countries, and coverage is subject to actual policy language. Non-insurance products and services may be provided by independent third parties. Certain property-casualty coverages may be provided by a surplus lines insurer. Surplus lines insurers do not generally participate in state guaranty funds, and insureds are therefore not protected by such funds.
About JAUNTIN'
JAUNTIN' is an insurance technology company specializing in risk optimization and operating on a mobile, on-demand platform to transform the way that consumers purchase and think about insurance.  Aggregation of data enables insurers to optimize for more competitive pricing and better risk management.  The JAUNTIN' experience allows users to be paperless, as all the information they need on their policy is stored in their smartphone. For more information on JAUNTIN', please visit www.jauntin.com.
App Store and iPhone are registered trademarks of Apple Inc., registered in the U.S. and other countries.