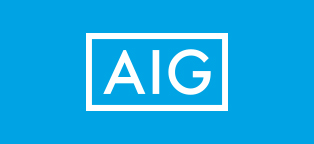 09/26/2018
SAN JOSE, Calif. – September 26, 2018 – If you are one of the hundreds of millions people worldwide who will fly this year, your travel choices and selections are being influenced by the connected economy. Whether you are a smart and well-informed travel planner, a "relaxed nomad" ready to roam without stress or strife, or a deal-seeker on a budget, technology is transforming your travel experience, findings show, in a way that makes it even more accessible and frequent.
According to new research – entitled "What's Changing the Way You Travel Today" – undertaken by the CMO Council's GeoBranding Center and AIG Travel, today's diverse leisure travelers are smarter, more informed and better prepared than ever before. Beliefs, values and interests are influencing where, how and why people travel. Technology and service innovations are making it easier and cheaper to discover, reach and enjoy travel destinations.  While deals, specials and promotions are driving desire and action, visually enriched and personalized digital content channels are making travel experiences more alluring and exciting.
The research, centered around a survey of more than 2,000 leisure travelers by Pollfish this summer, yielded some notable statistics. Nearly half of those polled say the Internet and device connectivity makes travel better. A further 42 percent believe technology innovations and advancements across all modes of travel have improved the experience, and 38 percent say these tech advancements have helped them find deals, discounts and destinations more easily.
More than 51 percent of travelers surveyed say great deals and discounts are what prompts them to make a travel booking. Easier, do-it-yourself travel planning is also a major factor for 32 percent of travelers. Other influences are referrals from family and friends (29 percent), exciting images or video (21 percent), and interesting stories or articles (21 percent).
"We're in the thick of a monstrous growth in global travel," notes Donovan Neale-May, executive director of the Chief Marketing Officer (CMO) Council, which operates the GeoBranding Center. "The message from today's leisure traveler is clear: Travel brands from airlines and resorts to destination and location marketers need to be digitally empowered and data-driven in their go-to-market practices. The impact and influence of how people find, select, book, secure, share and rate their travel experiences in the connected economy has brought on record travel numbers that are not likely to slow."
When asked to identify the top travel planning innovations and developments in recent years, 49 percent of those surveyed pointed to online travel booking sites and booking assurances, including insurance coverage. An equal percent highlighted deal or discount availability. Other marketing strategies and inducements that also rated highly by respondents included:
Loyalty programs with upgrades, privileges, and travel benefits (34 percent)
New ways to discover, source and receive personalized travel deals (33 percent)
Promotional incentives and options (28 percent)
A notable 46 percent of respondents said online travel aggregators and booking sites (Expedia, Travelocity, Booking.com, etc.) did the best job of assisting and satisfying travelers today. They out-performed travel agents (32 percent), lodging and hospitality sites (hotels, resorts, B&Bs, etc.), as well as travel deal and savings sites (Travelzoo, CheapTickets, etc.), which both received a 19 percent share of the vote.
"Advancements in technology have revolutionized the way consumers can now customize travel to better suit individual trip preferences and budget, including how travel insurance is researched and purchased," said Jeff Rutledge, CEO at AIG Travel. "As consumers take more control over their travel booking process, all members of the travel industry must step up to deliver a seamless booking experience which, for the travel insurance segment specifically, means guiding travelers to the right products and services for their particular trip."
Factors most influencing travel choices tended to be more about passions, self-interests and destination appeal, rather than travel issues or concerns:
Special interests, hobbies and diversions (43 percent)
Security, stability and friendliness of destination (36 percent)
Adventure, recreation or sports pursuits (30 percent)
Culture and history of the local people (29 percent)
Destination geography and diversity (29 percent)
Surprisingly, only 15 percent relied on their social media networks to help shape their travel choices, and just eight percent pointed to political ethics, human rights practices or prejudices in travel locales as a consideration when choosing travel destinations.
When asked to characterize the type of traveler they were, most respondents selected more informed, relaxed and deal-seeking to best describe their approach to travel. Most prevalent travel types included:
Smart, well-informed planner (31 percent)
Relaxed nomad – easygoing and flexible (25 percent)
Deal seeker on a budget (22 percent)
Less common were those that felt nervous, stressed and anxious when traveling (13 percent) and fewer yet thought they were thrill-seeking and adventure-bound (5 percent). Topping the list of reasons why survey participants did not travel more frequently were:
Too many distractions or obligations in my life (19 percent)
Don't like crowds or discomforts of travel (17 percent)
Lack time and a compelling reason (14 percent)
Too much anxiety, stress and danger (10 percent)
Hassles and headaches of travel (8 percent)
Difficulty and complexity of planning for travel (7 percent)
The research was conducted in Q3 of 2018 and highlights the results of a survey fielded to 2,000 adults in the United States, Canada and the United Kingdom. The report is available for a complimentary download via this link: https://cmocouncil.org/thought-leadership/reports/whats-changing-the-way-you-travel-today
About the CMO Council
The Chief Marketing Officer (CMO) Council is the only global network of executives specifically dedicated to high-level knowledge exchange, thought leadership and personal relationship building among senior corporate marketing leaders and brand decision-makers across a wide range of global industries. The CMO Council's 10,500-plus members control more than $500 billion in aggregated annual marketing expenditures and run complex, distributed marketing and sales operations worldwide. In total, the CMO Council and its strategic interest communities include more than 65,000 global executives in more than 110 countries covering multiple industries, segments and markets. Regional chapters and advisory boards are active in the Americas, Europe, Asia-Pacific, Middle East, India and Africa. For more information, visit the CMO Council at www.cmocouncil.org.
About AIG Travel
AIG Travel Inc., a member of American International Group Inc., is a worldwide leader in travel insurance and global assistance. Travel Guard® is the marketing name for its portfolio of travel insurance solutions and travel-related services, including medical and security services, marketed to both leisure and business travelers around the globe. Services are provided through a network of wholly owned service centers located in Asia, Europe and the Americas. For additional information, please visit our websites at www.aig.com/travel and www.travelguard.com.
About Pollfish
Pollfish is transforming survey intelligence with the most accurate, cost-effective results and the quickest survey completion times by reaching respondents 24/7 through online surveys anywhere they happen to be online. Pollfish's survey platform delivers online surveys globally through
mobile apps, mobile web and desktop web to ensure your survey reaches just the right audience and provides the most cost-effective and quickest survey results. Only Pollfish lets you survey millions of respondents in real time, 24/7, the world over so you always have the consumer, public or market intelligence you need to stay informed about what the world likes, wants, feels and does. Pollfish has offices in New York and Salt Lake City in the U.S. and is a VC-backed firm. For more information, visit www.pollfish.com.
###
Interesting Factoids:
A record-setting 4.1 billion passengers took off in 2017 according to the International Civil Aviation Organization (ICAO). In 1950, there were only a few million travelers in comparison. 
FlightRadar24, a popular website and app that's been tracking air traffic around the world since 2007, recently recorded its busiest day in air travel ever, likely the busiest the globe has ever seen. The group tallied 202,157 flights last Friday, including commercial jets, cargo flights, and personal planes. That's the equivalent of 140 planes in the air every minute.
Airlines for America, the lobbying group for U.S. carriers, says 22 of the 25 busiest travel days last year were during the summer, citing figures from the U.S. Transportation Security Administration. The group has forecast that 246 million people would travel by air between June 1 and Aug. 31, up 3.7 percent from a year earlier.
According to the U.S. Travel Association, direct spending by domestic and international travelers in the U.S. averaged $2.8 billion a day, $118.2 million an hour, $2.0 million a minute and $32,800 a second.
People are also flying further than ever before. In 2017, flyers traveled an estimated 7.7 trillion kilometers (4.8 trillion miles). That's the equivalent of 10 million trips to the moon and also a vast number of frequent flyer miles.