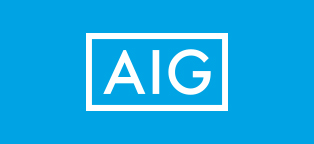 07/25/2017
HOUSTON – July 25, 2017 – AIG Travel is pioneering a new approach to product development that will allow travel agents and other distribution partners the flexibility to offer truly customized travel insurance packages.
AIG Travel has moved beyond the traditional "one-size-fits-all" product approach to offer partners the ability to request packages from an array of separate individual product components. "We understand that consumers want a more personalized travel experience, which is why we have worked tirelessly to get to this point where we will be able to offer agents more options to provide a better-targeted spectrum of products – and ultimately a better experience for travelers" said Jeff Rutledge, CEO, AIG Travel.
This approach, whereby numerous benefits, such as trip cancelation or security evacuation, will be available on an individual basis (including the many possible variables of coverage and limits), provides agents with an array of components to use to request packages to respond to specific customer demand and demographics, instead of the former "handful" of packages approach. It opens the door for innovative product development and expands the menu of benefits available to clients, bringing an unprecedented level of flexibility and ability to tailor segmented insurance plans for each agency's unique customer profile.
The new products, filed by AIG Travel affiliate National Union Fire Insurance Company of Pittsburgh, Pa. ("AIG"), have been approved in 31 states. "We're thrilled that, in many states, we can now offer this new universe of options alongside our existing Travel Guard® policies – Silver, Gold and Platinum – which will remain available to customers who prefer that approach," Rutledge said. "With such a wide range of product choices, our industry partners can still request as many or as few products to offer, based on each agency's individual customer base. We hope that the number of states where this approach is available will expand as we continue to pursue product filings." 
Alongside this new package-building paradigm, AIG is also innovating on the individual benefit level with cutting-edge, targeted options. Some of the new benefits, available in many states, include:
NAME YOUR FAMILY℠: Current policies define who constitutes a family member whose death or illness may trigger coverage for a trip cancelation. Under this new policy, the traveler has the option to name whichever individuals they choose to include in this group.
New trip cancellation benefits:

Due to insufficient/excessive water levels: For those travelers interested in river or ocean cruises, this new product can provide more robust coverage by reimbursing trip costs for a flood or drought that affects the area where the insured was supposed to go on a cruise.
Due to a wedding being canceled: This new product can cover the insured guest if a trip is canceled due to either the bride or the groom calling-off their wedding.  

Trip curtailment due to the mechanical breakdown of an owned or rented vehicle: If the traveler's vehicle breaks down, they can be covered for the costs of the loss of their vacation time while the vehicle is being repaired or replaced.

Trip inconvenience coverage: This category includes a variety of new benefits, which are activated in a completely different manner than AIG's other travel insurance offerings. If purchased, this coverage provides a fixed benefit amount payable upon the stated inconvenient event occurring (as opposed to being limited to an expense reimbursement). Initial examples in this category include payments for: closed or shut down theme parks or other attractions; cruise/flight diversions; hotel infestations; beach closures; and runway delays.  
AIG has also conducted extensive work to expand coverage benefits for the following products:
Pet named perils: Expanded options for dog and cat owners, providing coverage if the insured's pet is injured while traveling and needs to be taken to a veterinarian. It can also provide a benefit if the pet dies after the insurance is purchased, but before the trip is taken.

Security evacuation coverage: Under this coverage, the traveler can be transported out of unsafe/unstable situations (such as political unrest or a natural disaster) and the cost can be covered up to a specified benefit level. 
For more information on this new approach or the new coverages, agents are encouraged to contact their AIG Travel sales representative. With the suite of coverages growing, more and more information will be updated via AIG Travel's ezTIPS™ booking software, allowing for automated selling capability.
###
About AIG Travel and Travel Guard
AIG Travel, Inc., a member of American International Group, Inc., is a worldwide leader in travel insurance and global assistance. Travel Guard® is the marketing name for its portfolio of travel insurance solutions and travel-related services, including medical and security services, marketed to both leisure and business travelers around the globe. Services are provided through a network of wholly owned service centers located in Asia, Europe and the Americas. For additional information, please visit our websites at www.aig.com/travel and www.travelguard.com.   
About AIG
American International Group, Inc. (AIG) is a leading global insurance organization. Founded in 1919, today AIG member companies provide a wide range of property casualty insurance, life insurance, retirement products, and other financial services to customers in more than 80 countries and jurisdictions. These diverse offerings include products and services that help businesses and individuals protect their assets, manage risks and provide for retirement security. AIG's core businesses include Commercial Insurance and Consumer Insurance, as well as Other Operations. Commercial Insurance comprises two modules – Liability and Financial Lines, and Property and Special Risks. Consumer Insurance comprises four modules – Individual Retirement, Group Retirement, Life Insurance and Personal Insurance. AIG common stock is listed on the New York Stock Exchange and the Tokyo Stock Exchange.
Additional information about AIG can be found at www.aig.com | YouTube: www.youtube.com/aig | Twitter: @AIGinsurance www.twitter.com/AIGinsurance | LinkedIn: www.linkedin.com/company/aig. These references with additional information about AIG have been provided as a convenience, and the information contained on such websites is not incorporated by reference into this press release.
AIG is the marketing name for the worldwide property-casualty, life and retirement, and general insurance operations of American International Group, Inc. For additional information, please visit our website at www.aig.com. All products and services are written or provided by subsidiaries or affiliates of American International Group, Inc. Products or services may not be available in all countries, and coverage is subject to actual policy language. Non-insurance products and services may be provided by independent third parties. Certain property-casualty coverages may be provided by a surplus lines insurer. Surplus lines insurers do not generally participate in state guaranty funds, and insureds are therefore not protected by such funds.