Turks and Caicos Travel Insurance
Familiarize yourself with Travel Guard's most important travel tips and safety information to make sure you're prepared for your vacation to Turks and Caicos.
GET A QUOTE
The tropical getaway of Turks and Caicos is closer than you'd think. Just over an hour plane ride from Miami and you'll be lounging on world-class beaches with crystal clear water. Made of up 40 islands in the Atlantic Ocean, there truly is something for everyone.
In this article:
Travel Insurance for Turks and Caicos
Do I need travel insurance to visit Turks and Caicos?
Currently it is not required to have travel insurance to visit Turks and Caicos. However, many U.S. health insurance plans may not cover you when traveling internationally, so having a travel insurance plan with medical expense coverage (in addition to other helpful coverages) is always a good idea.
What is the best travel insurance plan for Turks and Caicos?
Travel Guard has comprehensive travel insurance plans that are a great fit for travel to Turks and Caicos. Our Preferred Plan is a great place to start, because it has medical expense coverage as well as coverage for trip interruption or trip delay, baggage coverage and more. As you may know, Turks and Caicos is quickly becoming a popular destination wedding locale. If you're attending as a guest at a destination wedding, consider the Wedding Bundle add-on for even more coverage!
How much is a travel insurance plan for a trip to Turks and Caicos?
Travel insurance typically costs between 5-7% of your total trip cost. There are several factors at play when pricing your travel insurance plan including the plan you select and the number of travelers. Check out our article on how much travel insurance costs for even more detail.
Ready to book your travel insurance plan for your Turks and Caicos trip? Travel Guard's award-winning travel insurance plans provide excellent coverage options and access to 24-hour emergency travel assistance. Compare our travel insurance plans to find the best option for your travels today.
Turks and Caicos Travel Tips and Safety Information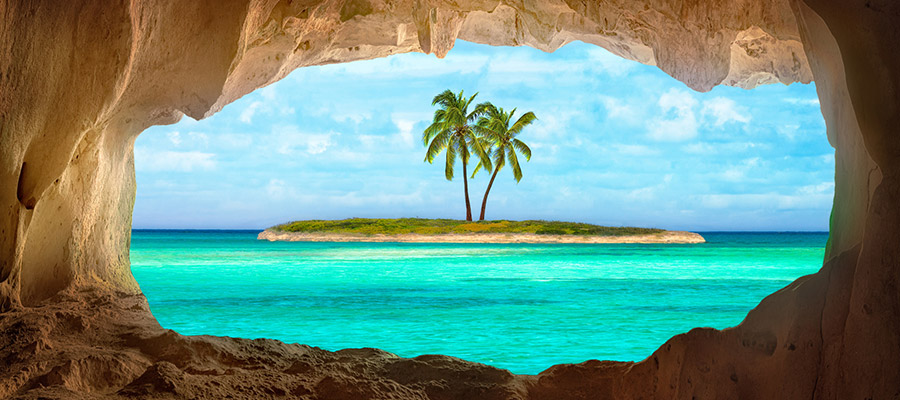 Travel Guard provides excellent travel insurance options for travelers to Turks and Caicos. We also want to ensure visitors to the country are as safe and informed as possible. We've compiled some popular questions tourists traveling to Turks and Caicos may have.
Are there COVID-19 restrictions for U.S. visitors to Turks and Caicos?
For the latest information related to COVID travel requirements for Turks and Caicos, please visit the official U.S. Embassy site.
Is Turks and Caicos safe to visit?
Crime levels in Turks and Caicos are generally low, allowing visitors to feel safe and secure during their travels. With a steady influx of tourists coming and going in the main arrival hub, the primary concern tends to be petty crime, such as pickpocketing. That said, crime rates are higher on the island of Providenciales (also known as Provo), where Turks and Caicos' primary airport is located. Because of this, visitors should exercise more caution when arriving and departing or if staying on Provo. As you would during any international travels, keep your possessions close and secure, and avoid leaving valuables unattended in vehicles or on beaches whenever possible. It is also a good idea to avoid isolated areas and to take more care if traveling after dark.
Finally, take care if you are planning on diving, snorkeling or other outdoor activities. Never go alone and always book guided activities through reputable tourist companies.
Visit the U.S. Department of State website for up-to-date information on travel advisory levels and safety information for travelers to Turks and Caicos.
All U.S. travelers should enroll in the Smart Traveler Enrollment Program (STEP), a free service offered to U.S. citizens traveling and living abroad. Enrolling in this program allows you to receive important information from the Embassy as well as helps the Embassy contact you in an emergency.
What currency is used in Turks and Caicos?
Surprising to many visitors, the U.S. dollar is the official currency in Turks and Caicos. Because the islands are a British Overseas Territory, many assume that the British pound is used. However, Turks and Caicos does a lot of business with the U.S, which serves as one of the main reasons the islands use the U.S dollar.
What language is spoken in Turks and Caicos?
English is the primary language spoken in Turks and Caicos. This makes it easy for tourists from the U.S. to communicate whether they're staying near or far from tourist destinations. When visiting the islands, you may also hear other languages spoken, including Spanish or Haitian Creole.
Do I need a visa or passport to travel to Turks and Caicos?
You will need a valid passport, with at least three months validity, to enter Turks and Caicos. For U.S. travelers no visa is required unless your stay is over 90 days. As always, make sure you confirm entry requirements prior to your trip, you can do on the U.S. Department of State travel website.
How do I contact the U.S. Embassy in Turks and Caicos?
The U.S. Embassy in Turks and Caicos is in Nassau. Visit the official U.S Embassy government website for a list of up-to-date phone numbers and addresses.
What is the weather like in Turks and Caicos?
Turks and Caicos offer visitors an enjoyable tropical climate throughout the year. May to October offers slightly hotter and more muggy temperatures averaging between 85 to 90 degrees Fahrenheit. On the other hand, November to March will be cooler to visit with temperatures averaging between 80 to 83 degrees Fahrenheit. When planning out your stay in Turks and Caicos, it's safe to assume that you will have ideal weather conditions for the many outdoor activities and attractions that the island provides year-round.
What is the best time of year to visit Turks and Caicos?
If you're looking for good weather, you can feel confident planning a trip to Turks and Caicos at any time of the year. Peak traveling times typically align with school breaks, including summertime, and major U.S holiday weekends. So, if you're hoping to avoid the busy seasons, it's best to travel outside of the December to March months.
What is the dial code for phoning to and from Turks and Caicos?
Dialing to and from Turks and Caicos and the U.S. is generally the same as dialing within the U.S. The dial code is +1, so once you have the area code and phone number ready, dial +1 followed by the appropriate area code and seven-digit phone number.
What kind of power adapter do I need for my electronics?
North American visitors won't need to travel to Turks and Caicos with a power adapter. Since the islands use the same voltage and use the same plugs as the U.S., you'll be able to charge and use electronics as you would at home.
Other Turks and Caicos FAQs
Are there all-inclusive resorts in Turks and Caicos?
Turks and Caicos offers a wide range of all-inclusive resorts. When choosing a resort, decide what you're looking for in a vacation before booking. For example, if you're hoping to be very active during your stay, find an all-inclusive resort that offers a pre-planned itinerary of activities. If you're looking for a more relaxing and intimate environment, book a resort that has a spa onsite or comprehensive dinner and drinks. Turks and Caicos cater to all different types of visitors, so there is likely to be an all-inclusive accommodation for everyone.
Is Turks and Caicos kid-friendly?
Turks and Caicos offers amenities and experiences that are great for families and kids of all ages. When booking reservations, parents can opt for resorts that are designed for families with young children. With beautiful, calm beaches and a variety of memorable activities to choose from, Turks and Caicos is a perfect place for families.
What time zone is Turks and Caicos in?
Each of the Turks and Caicos Islands operates in the same time zone, but the time varies depending on the time of year. The two time zones include Eastern Daylight Time (EDT) and Eastern Standard Time (EST). During Eastern Daylight Time, Turks and Caicos are operating at the same time as the eastern time zone in the U.S.
Travel Guard offers comprehensive and customizable travel insurance plans for travelers heading to Turks and Caicos. With excellent coverage and specialized emergency travel assistance representatives ready to help you at any time, Travel Guard is there for you. Compare our popular plans and find the best one for you!