India Travel Insurance
Familiarize yourself with Travel Guard's most important travel tips and safety information to make sure you're prepared for your vacation to India.
GET A QUOTE
Travelers visiting India have a lot in store for them on vacation. Whether your visit includes exploring historic buildings such as the Taj Mahal, exploring ancient cities like Varanasi or laying on the beaches of Goa, there is opportunity for adventure around every corner. No matter what you're hoping to experience on your travels, Travel Guard can help you plan.
In this article:
Travel Insurance for India
Do I need travel insurance to visit India?
Travel insurance is not a requirement for tourists visiting India, but there are plenty of reasons to still get coverage for your trip. Flights to India can be expensive, and when you add in resort or hotel accommodations and any guided tours or excursions, the cost can add up. Protect your travel investment with a Travel Guard travel insurance plan and your prepaid non-refundable costs may be covered. You've likely spent a lot of time planning for your trip to India, let Travel Guard help take off some of the stress!
What is the best travel insurance plan for India?
If you're looking to protect your investment, Travel Guard has comprehensive travel insurance plans to bring with you on vacation. Our Deluxe Plan is ideal for longer travel or international destinations, as it has the highest benefit limits and the most coverages included with the plan. You'll have medical expense coverage, coverage for trip interruption or delay, as well as other important coverages for traveling to India.
How much is a travel insurance plan for a trip to India?
On average, a travel insurance plan costs between 5-7% of the total price of your trip. There are several factors that come into play when it comes to pricing your plan, such as the plan you select and the number of travelers in your party. For more details on pricing, check out our article on how much travel insurance costs.
Ready to book your travel insurance plan for your India trip? Travel Guard's award-winning travel insurance plans provide excellent coverage options and access to 24-hour emergency travel assistance. Compare our travel insurance plans to find the best option for your travels today.
India Travel Tips and Safety Information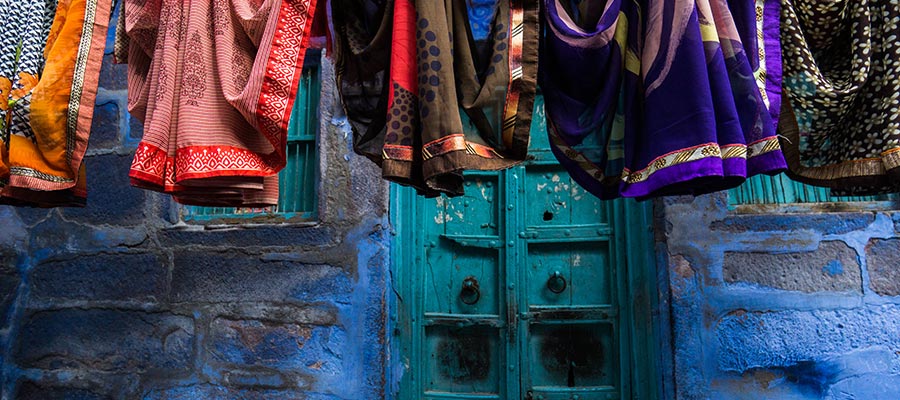 Travel Guard provides excellent travel insurance plan options for travelers to India. We also want to ensure visitors to the country are safe and as informed as possible. We've compiled some popular questions that tourists traveling to India may have.
Are there COVID-19 restrictions for visitors to India?
For the latest information related to COVID travel requirements for India, please visit the official U.S. Embassy site.
Is India safe to visit?
When traveling to India, exercise increased caution on your trip. India has a heightened threat of crime, civil unrest and terrorist activity. Be vigilant of your surroundings and don't travel alone when possible. Women should take additional precautions, as sexual violence is a significant concern, especially on various forms of public transportation. Pickpocketing and bag snatching are common in most locations.
To reduce security-related risks, avoid traveling after dark or in isolated areas and use pre-arranged transportation if possible. Scams are common, so be extra cautious, utilize legitimate tour companies and be wary of strangers. If a strike or demonstration is taking place, stay away from large crowds and be prepared to find alternate means of transport. Terrorist and insurgent attacks are typically focused on government targets or occur in disputed territories, but visitors could face collateral risks. Stay aware of your surroundings and have an exit plan in the event of an emergency.
Knowing your risks ahead of time will put you in a less vulnerable position while you're traveling, so educate yourself on your specific destinations and the appropriate associated safety precautions. Visit the U.S. Department of State website for up-to-date information on travel advisory levels and safety information for travelers to India.
All U.S. travelers should enroll in the Smart Traveler Enrollment Program (STEP), a free service offered to U.S. citizens traveling and living abroad. Enrolling in this program allows you to receive important information from the embassy and helps the embassy contact you in an emergency.
What currency is used in India?
The official currency in India is the Indian Rupee. Travelers will be able to exchange currency at Indian banks, ATMs or at an exchange kiosk at the airport before or after arrival. Just be sure to let customs know if you plan on traveling with more than $5,000 USD. However, during your trip, it's best practice to only carry a small amount of cash due to potential crimes that may happen in the country.
You will be able to use your credit and debit cards as normal, but smaller vendors and markets may not accept them as a form of payment.
What language is spoken in India?
While there is no national language in India, Hindi is the official language of the central government of India with English listed as a sub-language and commonly spoken as well. Because India adopts official languages at the state level, there are also many languages and dialects spoken throughout India, such as Bengali, Marathi, Tamil and more.
You'll find English speakers in larger cities across India, but depending on your travel plans, we suggest learning common Hindi sayings and phrases, as well as bringing a translator that works offline, to ensure the best communication for your trip.
Do I need a visa or passport to travel to India?
Visas are required for travelers with U.S. citizenship as well as a passport that's valid for six months past your arrival date. Travelers going to India can sign up for an e-Visa before you leave for your trip. Visit the official Indian visa website to learn more.
How do I contact the U.S. Embassy in India?
The U.S. Embassy in India is in New Delhi. Visit the official U.S. Embassy government website for a list of up-to-date phone numbers and addresses.
What is the weather like in India?
Weather in India tends to be very warm, though different areas of the country can experience a slightly diverse range of seasons. If traveling to Northern India, you may experience some colder weather, but for the most part heat is more than likely to welcome you on your travels.
Though the country's monsoon season is between June and December, there are plenty of festivals and events worth attending if you decide to visit during this time, consider a travel insurance plan to cover flight cancellations and delays in case of severe weather.
When is the best time of year to visit India?
The best time of year to India depends on the types of festivities you're hoping to see. If you're hoping to experience the culture of India, take part in the the Pushkar Camel Fair which takes place in November or the Jaisalmer Desert Festival which takes place in February. Or, if you're hoping for a first-person experience of Indian celebrations, the Sunburn Goa music festival in December or the Baghmora Winter Carnival may be the fun you're hoping to find in India.
What is the dial code for phoning to and from India?
India's international dial code is +91 for placing incoming calls and +0 for outgoing calls from the country. When placing international calls, be sure to check with your phone company to avoid unexpected fees and charges and remember connecting to a landline is often less costly than a cell phone.
What kind of power adapter do I need for my electronics?
Visitors traveling to India will not be able to use their electronics as normal since India uses a higher voltage than the U.S. You will either need a 230V power adaptor or a universal adaptor to ensure you are able to charge and use your devices without interruption.
Other India FAQs
Are there vaccination requirements for travel to India?
If traveling to India, you will be required to have certain vaccinations such as the Yellow Fever vaccine to avoid quarantine upon arrival. For a complete list of vaccination recommendations for travels of all ages, visit the CDC site for India.
Is it safe for women to travel to India alone?
India has a bad reputation when it comes to female presenting travelers and their safety. With sexual assault being one of the most common crimes in the country, even among tourist destinations, it is not recommended for female travelers to visit the country alone.
Our women's travel safety page has more information and safety tips for female travelers.
Travel Guard offers comprehensive and customizable travel insurance plans for travelers heading to India. With excellent coverage and specialized emergency travel assistance representatives ready to help you at any time, Travel Guard is there for you. Compare our popular plans and find the best one for you!