Alaska Travel Insurance
Familiarize yourself with Travel Guard's most important travel tips and safety information to make sure you're prepared for your vacation to Alaska.
GET A QUOTE
Known as the last frontier, a trip to Alaska might be just the escape you need to unplug your phone and recharge your spirit. There's no doubt that if you're considering a vacation to this state you're hoping to take in majestic natural views with untouched landscapes and a plethora of wildlife.
Whether you're catching a ride on the Alaskan Railroad, calling an air taxi, visiting one of the many National Parks, you'll find plenty of views to take in. Until then, Travel Guard can help you plan.
In this article:
Travel Insurance for Alaska
Do I need travel insurance to visit Alaska?
Travel insurance is not a requirement for tourists visiting Alaska. However, depending on the time of year you're traveling, you may want to consider travel insurance to protect your trip against things like flight delays and cancellations due to weather. A travel insurance plan with 24/7 emergency travel assistance, like our Travel Guard plans, come in handy any time of year for those unexpected issues that come up while traveling.
What is the best travel insurance plan for Alaska?
For domestic trips, our Preferred Plan is a great place to start as it has comprehensive coverage with benefit limits designed to meet your needs. If you're embarking on any big-ticket excursions, like an Alaskan Cruise, you may want to consider our Deluxe Plan, which has additional coverage and higher benefit limits to protect your trip investment.
How much is a travel insurance plan for a trip to Alaska?
On average, Travel insurance costs between 5-7% of the total price of your trip. However, there are several factors that come into play when it comes to pricing your plan, such as the plan you select and the number of travelers in your party. For more details on pricing, check out our article on how much travel insurance costs.
Ready to book your travel insurance plan for your trip to Alaska? Travel Guard's award-winning travel insurance plans provide excellent coverage options and access to 24-hour emergency travel assistance. Compare our travel insurance plans to find the best option for your travels today.
Alaska Travel Tips and Safety Information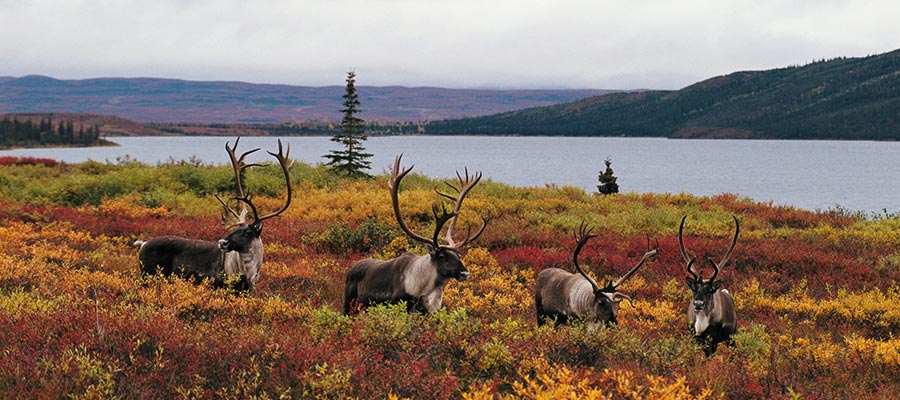 Travel Guard provides excellent travel insurance plan options for travelers to Alaska. We also want to ensure visitors to the state are safe and as informed as possible. We've compiled some popular questions that tourists traveling to Alaska may have.
Are there COVID-19 restrictions for visitors to Alaska?
For the latest information related to COVID travel requirements for Alaska, please visit the official CDC website.
Is Alaska safe to visit?
Overall Alaska is a safe state to visit. Larger cities like Anchorage tend to have higher crime rates, and travelers in major cities should be aware of their surroundings, avoid walking alone in isolated areas or after dark, and keep money and valuables hidden.
An additional safety concern to keep in mind while traveling in Alaska is wildlife, which visitors may encounter even in more populated areas. Do not attempt to approach or feed local wildlife as it could be dangerous. If you're heading to any of the National Parks, be sure and know the basics of wildlife safety, especially for bears and moose, and follow guidelines from the National Park Service. If you are going hiking or camping, stick to established trails and campsites and don't travel alone. It's always best practice to leave your itinerary with someone back home so they know your whereabouts while you're on vacation in case of an emergency.
Finally, Alaska's roads can be treacherous depending on the time of year, and some locations can only be reached by boat or plane. Book any transportation through reputable providers, and make sure you understand the hazards if you are driving yourself.
What currency is used in Alaska?
The official currency in Alaska is the U.S. dollar. This means domestic travelers won't need to worry about exchanging currency. You will be able to use your credit and debit cards as normal, but remember to inform your bank of your travels to ensure you don't experience any interruptions.
What language is spoken in Alaska?
A large majority of the Alaskan population speaks English, so you'll most likely get by just fine traveling throughout the state. In addition to English, Alaska has 20 distinct Native languages listed as co-official state languages with Yupik being the most prevalent. You may not need to know those languages to travel throughout the state, but it's always a great idea to learn about the history and language of where you're visiting.
Do I need a visa or passport to travel to Alaska?
Visas are not required for travelers with citizenship in the U.S. Passports are not required for flights into Alaska, however, if traveling by car or certain cruise lines, you may need a valid passport for the Canadian border.
How do I contact the U.S. Embassy in Alaska?
Since Alaska is a part of the United States, there is no Embassy in Alaska. However, if you need help while you're traveling with a Travel Guard travel insurance plan, you can contact our specially trained representatives 24/7 for emergency travel assistance and they will be happy to help.
What is the weather like in Alaska?
As Alaska is one of the largest states in the U.S., weather tends to vary depending on when and where you are traveling in the state. On average, you'll find colder temperatures ranging from 5° to 30 °F in the winter months. For the summer months, you'll get warmer temperatures with a daytime high of around 67°F. While the temperatures are nowhere near the tropics, you will still find pleasant, sunny weather for your Alaskan adventures.
When is the best time of year to visit Alaska?
The best time of year to visit this northern state depends on the adventures you'd like to experience on your trip. Traveling in the winter might be colder than you're used to, but with the proper gear you can enjoy snow-covered scenery under the Northern Lights. Alaska in the winter is like no other place and well worth the visit.
What is the dial code for phoning to and from Alaska?
Alaska's international dial code is +1, the same as the rest of the U.S. However, Alaska does have its own area code of 907, which will need to be dialed to reach someone in the state. Typically, you will not need to worry about international call fees when connecting to Alaska, but it's best to check in with your phone provider to be sure.
What kind of power adapter do I need for my electronics?
Tourists can use their electronics as normal in Alaska without a power adaptor as it uses the same voltage as the rest of the contiguous U.S.
Other Alaska FAQs
Can I travel to Alaska with pets?
Alaska is a great place to adventure with your four-legged friend. If you're traveling by plane, be sure to check the requirements of your airline of choice. If traveling by car, you'll be passing through Canada so before your trip, make sure to check border policies before bringing your furry friend along for the drive.
Is Alaska a good trip for seniors?
While this adventurous state may seem intimidating, it's quite accommodating for seniors. Most hotels are accustomed to helping guests with different levels of mobility issues and cruise lines tend to have pool lifts as well.
Is Alaska a family-friendly vacation?
Alaska is an ideal location to travel with family as there are plenty of activities for people of all ages. Whether you're hiking, traveling by train, cruising, or driving, there are plenty of outdoor activities, sites to see and wildlife to encounter that will keep kids of all ages entertained.
Travel Guard offers comprehensive and customizable travel insurance plans for travelers heading to Alaska. With excellent coverage and specialized emergency travel assistance representatives ready to help you at any time, Travel Guard is there for you. Compare our popular plans and find the best one for you!