Iceland Travel Insurance
Familiarize yourself with Travel Guard's most important travel tips and safety information to make sure you're prepared for your vacation to Iceland.
GET A QUOTE
Tourism to Iceland has grown immensely over the last several years, and rightfully so. Visitors are drawn to Iceland to see powerful waterfalls, soak in geothermal baths, and of course hoping for a chance to experience the eerie beauty of the northern lights. Grab your passport because a trip to Iceland is something sure to be on your bucket list.
In this article:
Travel Insurance for Iceland
Do I need travel insurance to visit Iceland?
There is not a requirement of travel insurance for U.S. travelers heading to Iceland. However, many U.S. health insurance plans may not provide coverage when traveling out of country, so having a travel insurance plan is a good idea.
What is the best travel insurance plan for Iceland?
All of Travel Guard's travel insurance plans come with comprehensive coverages, but there are some plans that work best for overseas travel. Our Preferred and Deluxe plans have higher benefit limits and more coverage options, making them great for a trip to Iceland. No doubt you have some exciting adventures planned for your Iceland vacation, so be sure to consider the activities when you choose your travel insurance plan. Both our Preferred and Deluxe plan offer the Adventure Sports Bundle as an optional add-on; if you're planning activities like glacier hiking or cave exploring, you'll want to include it on your plan!
How much is a travel insurance plan for a trip to Iceland?
Iceland can often be a once-in-a-lifetime trip, meaning you're likely spending a fair amount of your money to have an amazing experience. Protecting your trip investment with a travel insurance plan can give you some added security knowing you're protected. Travel insurance typically costs between 5-7% of your total trip cost, but can save you a lot if something unexpected happens on your trip. There are several factors at play when pricing your insurance like the plan you select and the number of travelers. Check out our article on how much travel insurance costs for even more detail.
Ready to book your travel insurance plan for your Iceland trip? Travel Guard's award-winning travel insurance plans provide excellent coverage options and access to 24-hour emergency travel assistance. Compare our travel insurance plans to find the best option for your travels today.
Iceland Travel Tips and Safety Information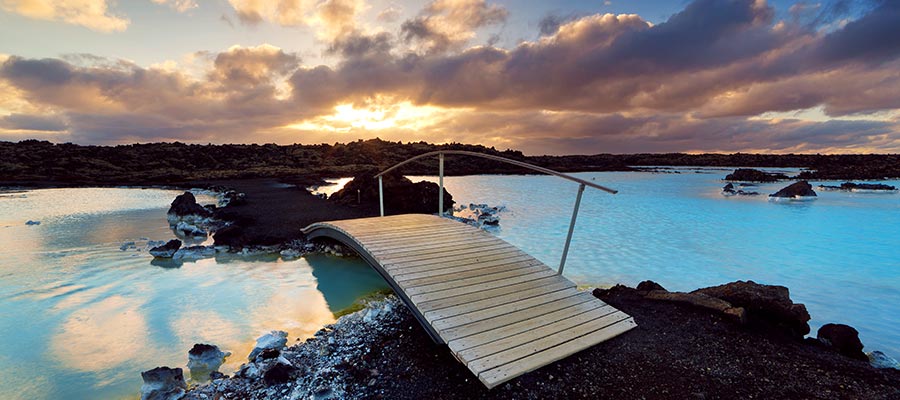 Travel Guard provides excellent travel insurance plan options for travelers to Iceland. We also want to ensure visitors to the country are safe and as informed as possible. We've compiled some popular questions that tourists traveling to Iceland may have.
Are there COVID-19 restrictions for U.S. visitors to Iceland?
For the latest information related to COVID travel requirements for Iceland, please visit the official U.S. Embassy site.
Is Iceland safe to visit?
Iceland is frequently referred to as one of the safest countries in the world. Petty crime like pickpocketing is rare, and the country has one of the world's lowest crime rates. Travelers should exercise basic safety precautions such as keeping valuables out of sight and maintaining situational awareness, especially in and near nightlife establishments in the capital Reykjavik.
Iceland is also a popular destination for nature and adventure tourism, but weather, hazardous terrain and volcanic activity are concerns. Visitors should avoid solo travel and should consider a reputable local guide if possible.
Visit the U.S. Department of State website for up-to-date information on travel advisory levels and safety information for travelers to Iceland.
All U.S. travelers should enroll in the Smart Traveler Enrollment Program (STEP), a free service offered to U.S. citizens traveling and living abroad. Enrolling in this program allows you to receive important information from the embassy as well as helps the embassy contact you in an emergency.
What currency is used in Iceland?
The Icelandic króna is the currency used. Many places like restaurants, shops and tourist attractions will accept U.S. dollars, and payment via debit or credit card is very common. Card use is so prevalent that you may not even need cash on hand. It's worth looking into a credit card that has no international transaction fees to make your trip even easier.
What language is spoken in Iceland?
Icelandic is the official language of Iceland. However, a large majority of the population also speaks English, so you'll likely get by just fine. We always encourage learning a few key phrases in the native language of your destination before you go just in case!
Do I need a visa or passport to travel to Iceland?
Visas are not required for U.S. citizens who are traveling to Iceland for up to 90 days. You will need a valid passport to enter and it should be valid for at least three months after your intended date of departure from Iceland.
How do I contact the U.S. Embassy in Iceland?
The U.S. Embassy in Iceland is in Reykjavík. Visit the official U.S Embassy government website for a list of up-to-date phone numbers and addresses.
What is the weather like in Iceland?
Iceland is near the Arctic Circle, so you'd probably expect freezing temperatures year-round. However, the weather averages about 54 degrees Fahrenheit in summer and 33 degrees Fahrenheit in winter. This is partly because Iceland sits over an abundance of geothermal activity – you'll find hot springs, geysers and even volcanoes throughout the country. The combination of cold and warm creates frequent precipitation and changing weather. The locals often say "if you don't like the weather, wait five minutes!"
When is the best time of year to visit Iceland?
There's no wrong time to visit Iceland, it just depends on what you want to see. Visit during the summer and you'll get to experience the midnight sun, a time when the sun never fully sets. During July when daylight is most affected you can find Midnight Sun festivals and celebrations to participate in. In the winter you'll have fewer daylight hours but natural phenomena like the Northern Lights and beautiful ice caves are worth the tradeoff.
What is the dial code for phoning to and from Iceland?
Iceland's dial code is +354. You can use this to call both Icelandic landlines or mobile phone numbers. Be sure to consider the area code of the city you're calling as well as how much the call is going to cost.
What kind of power adapter do I need for my electronics?
You'll need a power adapter for your trip to Iceland. Iceland uses the standard Europlug socket, which looks like two round prongs. You can get a "C" or "F" adapter to ensure you're able to charge and use your devices.
Other Iceland FAQs
Can I travel Iceland without a car?
Yes, you can absolutely travel throughout Iceland without a car. While many people do rent a vehicle, there are also plenty of guided tours that would allow you to get further out of the city without a vehicle. If you're planning to stay within city limits, public transportation like the bus system is a great way to get around.
Can I travel Iceland with a toddler?
Iceland is safe and very family friendly. If your little one is up for the adventure, Iceland can be a great trip with a toddler in tow. Things to keep in mind include packing clothes to layer and bringing waterproof winter gear. There are plenty of grocery stores around to stock up on toddler snacks as well as necessities like diapers and wipes.
Is traveling Iceland expensive?
Iceland ranks as one of the most expensive countries in the world. So, for travelers, those costs can add up as well. Be sure and plan out your trip to avoid overspending and consider some budget friendly options like shopping at the local grocer for some of your meals and making them yourself.
Travel Guard offers comprehensive and customizable travel insurance plans for travelers heading to Iceland. With excellent coverage and specialized emergency travel assistance representatives ready to help you at any time, Travel Guard is there for you. Compare our popular plans and find the best one for you!