Philippines Travel Insurance
Familiarize yourself with Travel Guard's most important travel tips and safety information to make sure you're prepared for your vacation to Philippines.
GET A QUOTE
Surrounded by the Pacific Ocean, the Philippines boast some of the most beautiful beaches in Asia, but that isn't the only attraction calling tourists to this country. From its historic capital city of Manila to the rugged and secluded Cordillera Mountains, there are plenty of adventures to be experienced in the Philippines. While you handle the fun, Travel Guard can help you plan.
In this article:
Travel Insurance for the Philippines
Do I need travel insurance to visit the Philippines?
Travel insurance is not a requirement for tourists visiting the Philippines, but that shouldn't discourage you from protecting your trip investment. While traveling within the Philippines can be budget-friendly, getting there can be another story. Flights can be on the more expensive side, especially if you're traveling with others. Find the coverage you need to protect your trip investment with a Travel Guard travel insurance plan.
What is the best travel insurance plan for the Philippines?
Travel Guard has comprehensive travel insurance plans to bring along on your vacation. Your vacation to the Philippines is possibly a once-in-a-lifetime experience, and with so much to see and do, you're likely spending as much time there as possible. Travel Guard's Deluxe Plan is ideal for longer travel and for international destinations as it has the highest benefit limits and the most coverage included with the plan. You'll have medical expense coverage, coverage for trip interruption or delay, as well as other important coverages for traveling to the Philippines.
How much is a travel insurance plan for a trip to the Philippines?
On average, a travel insurance plan costs between 5-7% of the total price of your trip. There are several factors that come into play when it comes to pricing your plan, such as the plan you select and the number of travelers in your party. For more details on pricing, check out our article on how much travel insurance costs.
Ready to book your travel insurance plan for your Philippines trip? Travel Guard's award-winning travel insurance plans provide excellent coverage options and access to 24-hour emergency travel assistance. Compare our travel insurance plans to find the best option for your travels today.
Philippines Travel Tips and Safety Information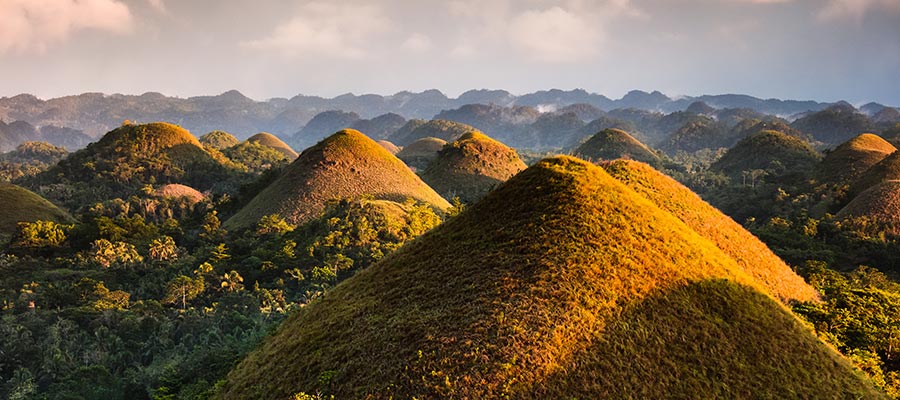 Travel Guard offers a variety of travel insurance plan options for travelers visiting the Philippines. To ensure visitors to the country are as safe and informed as possible, we've compiled a few popular questions that visitors traveling to Philippines may have.
Are there COVID-19 restrictions for visitors to the Philippines?
For the latest information related to COVID travel requirements for the Philippines visit the official U.S. Embassy site.
Is the Philippines safe to visit?
When traveling to the Philippines, it is important to be aware of various security risks. Petty and violent crime, civil unrest and kidnapping are prevalent throughout the country. With respect to crime, armed robbery, credit card fraud and food/drink spiking are serious concerns. Terrorist attacks and kidnapping can occur even in resort areas, and civil unrest is common in major cities.
Be sure to carefully plan your trip in advance to understand security concerns and to help you choose your accommodations and transportation. Reading official travel advice is particularly helpful, as many governments, including the U.S., the U.K., Canada and Australia, advise against travel to much of the southern Philippines due to elevated risks of insurgent violence, terrorism, kidnapping and piracy.
Finally, earthquakes, tsunamis, volcanic eruptions and typhoons are all concerns in the Philippines. Be aware of weather risks if visiting during the rainy season and stay informed of local developments on your trip. Knowing your risks ahead of time will put you in a less vulnerable position while you're traveling.
Visit the U.S. Department of State website for up-to-date information on travel advisory levels and safety information for travelers to Philippines.
All U.S. travelers should enroll in the Smart Traveler Enrollment Program (STEP), a free service offered to U.S. citizens traveling and living abroad. Enrolling in this program allows you to receive important information from the embassy and helps the embassy contact you in an emergency.
What currency is used in the Philippines?
The official currency in Philippines is the Philippine Peso. Travelers will be able to exchange currency at Filipino banks, ATMs or at an exchange kiosk at the airport before or after arrival. You will be able to use your credit and debit cards as normal, but smaller vendors and markets may not accept them as a form of payment so carry a small amount of cash.
What language is spoken in the Philippines?
There are two official languages of the Philippines, Filipino and English. However, there are various indigenous languages still spoken around the country, such as Tagalog, Cebuano, Ilocano and Hiligaynon. Travelers will find English commonly spoken across the Philippines with more than 14 million citizens speaking the language. Still, it's best practice to bring a translator you can use without Wi-Fi to ensure there are no miscommunications during your trip.
Do I need a visa or passport to travel to the Philippines?
Visas are not required for travelers with U.S. citizenship who are visiting the country for less than 30 days. Travelers will need a valid U.S. passport that doesn't expire for at least six months past your arrival date.
How do I contact the U.S. Embassy in the Philippines?
The U.S. Embassy in the Philippines is in Manila. Visit the official embassy government website for a list of up-to-date phone numbers and addresses.
What is the weather like in the Philippines?
Weather in Philippines tends to be very warm throughout the year with a tropical maritime climate meaning it's not only hot, but humid as well. Travelers will find the highest temperatures to be between March and May, which is right before the summer monsoon season. While it rains year-round in certain parts of the country, the Philippines rainy season lies between May and November. Tourists looking for lower temperatures may consider traveling in the winter, as January is the month with the lowest temperatures.
When is the best time of year to visit the Philippines?
Choosing the best time of year to visit the Philippines depends on the vacation you're planning. If you want to sightsee at your own leisure, plan your travels around the season where the temperatures appeal to you most.
However, if you plan on participating in some of the Philippines famous cultural events, you may want to consider traveling in the late fall or winter. Join the dancing celebration of Dinagyang Festival in January or visit in February to see the Philippine International Hot Air Balloon Fiesta, which is one of the most popular events in the country. Or celebrate the holidays in the Philippines and join the Giant Lantern Festival that takes place in December. Whatever you're in the mood for, you'll find it on your Filipino vacation.
What is the dial code for phoning to and from the Philippines?
Philippines's international dial code is +63 for placing incoming calls and +0 for outgoing calls from the country. When placing international calls, be sure to check with your phone company to avoid unexpected fees and charges and remember connecting to a landline is often less costly than a cell phone.
What kind of power adapter do I need for my electronics?
Visitors traveling to Philippines will not be able to use their electronics as normal since Philippines uses a different voltage than the U.S. You will either need a 220V power adaptor or a universal adaptor to ensure you are able to charge and use your devices without interruption.
Other Philippines FAQs
Are there vaccine requirements for the Philippines?
Currently there are no vaccine requirements for entry to the Philippines. For the latest information, please visit the U.S. Department of State website.
Is it safe for families to travel to the Philippines?
Family travel to the Philippines can be a great vacation due to its gorgeous landscapes, beautiful beaches and rich culture. Families will find plenty of family-friendly activities and excursions to participate in, such as boating, sightseeing or even snorkeling.
Travel Guard offers comprehensive and customizable travel insurance plans for travelers heading to the Philippines. With excellent coverage and specialized emergency travel assistance representatives ready to help you at any time, Travel Guard is there for you. Compare our popular plans and find the best one for you!