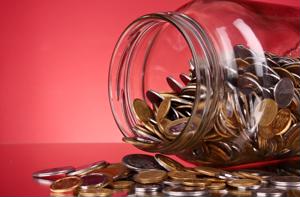 9/28/2020
When you're young, you're able to enjoy life relatively unburdened, therefore it's the perfect time to travel. It's your time to get out there and see the country - see the world! As you may know however, because you're just starting out in your career, you might not have the financial resources to travel wherever you want, whenever you want. But that's no excuse! This article is here to help you find ways to save money so you can go on the trip - or trips - of a lifetime, because it only takes one to change your life. And that experience is priceless.
Check out these four money-saving tips and resources you can employ in your everyday lifestyle to save up for the big trip:
1. Create a budget
First thing's first: Make a budget. It might seem tedious, but once you break down all the places you spend money, you'll be able to get a better idea of where you can cut back. There are many people out there that are totally intimidated by the very word. Budget. They shudder. But you don't have to be scared - a budget is a great tool, especially for those who live pay check to pay check. And today, there are tons of options to help create budgets for you. The only work you have to do is stick to it. 
"You don't have to even see the money you're putting away."
According to U.S. News and World Report there are online tools like Mint that help you track your money. Once you enter your banking, credit and investment accounts, Mint allows you to customize your spending categories and set spending goals. Similarly, Digit is an app that tracks your spending habits, however it does all the work putting your extra money into your savings account, explained Digital Trends. This way, you don't have to even see the money you're putting away because Digit ensures it won't put away any funds you need for things like bills or loans.
2. Take it to Craigslist
Looking for some easy money? Take a look through your possessions. What do you use and what do you never wear? Chances are that someone else is willing to give those items a second home and use for a fair price. Forbes pointed out that even if you only sell something for cheap, that money can be saved to go far in an exotic country like Thailand. Don't underestimate your belongings - everything from end tables that don't seem to have a place to vases that you don't need can get a price tag! 
3. Check flight deals
If you have a destination in mind - or even if you don't - check airline deals because they frequently hold deals that you can benefit from. The Huffington Post also noted that you should try to be flexible with your departure dates. Airfare changes day to day - some believe Tuesdays are the cheapest day to travel, but deals can crop up when you least expect them, so it's worth it to surf around. 
Want another insider scoop on how to find cheap flights? Just clear your cookies. Business Insider explained that cookies are what effectively store your history information, so once you erase it travel sites won't have a search history to hike prices.
4. Forgo traditional presents
When your family members ask what you want for your birthday, skip that sweater you've been eyeing, and instead ask for some money, suggested Independent Traveler. It might sound stingy, but if you explain that you're trying to save up for a trip, they'll feel better about giving you money if they know where it's going - and they might even give you a little extra!