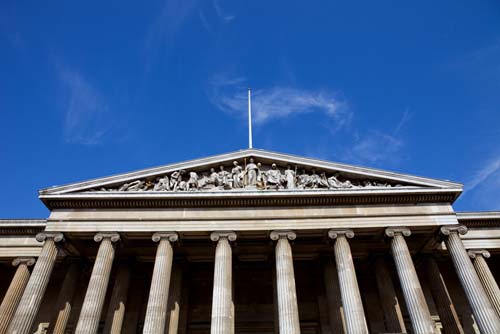 01/07/2016
Museums are often a leading factor behind a traveler's choice of destination. They are frequently the focus of student travel, preserving some of the world's most important historical events and artworks. However, with so many popular museums to choose from, it can be difficult to decide which one you want to visit. TripAdvisor recently ranked the world's best museums, based on an algorithm that factors in the quality and quantity of reviews on the site over the course of a year, aiding travelers in narrowing their range of options.
1. Art Institute of Chicago
It's immediately clear why the Windy City's famous museum was listed at No. 1 on TripAdvisor's world ranking. Two bronze lions greet you at the entrance as you walk deeper into the museum's Classical Renaissance structure. According to TripAdvisor, once inside, guests get a glimpse at some of the world's best paintings from every era, including the famed "American Gothic."
2. National Museum of Anthropology
According to CNN, Mexico City's world-renowned museum is home to one of the world's most extensive collections from numerous ancient cultures in Mexico, including Olmec, Mexica, Maya, Golfo and Aztec. Some of the rarest artifacts, sculptures and carvings offer viewers a glimpse into the pre-conquest history of the region. TripAdvisor recommended a visit to one of the courtyards to feast your eyes upon the reproduction of ancient architecture, featuring intricate facades of distinctive carvings and designs.
3. State Hermitage Museum and Winter Palace
Located in St. Petersburg, Russia, the State Hermitage Museum contains some of the world's most treasured works of art. The massive museum is home to approximately 2.7 million exhibits and over 3 million art pieces, such as rare 19th-century French artwork and pieces by legends such as Goya, Velasquez and Caravaggio, according to TripAdvisor.
4. The Getty Center
Work by luminaries such as Van Gogh, Monet and Cezanne can be found in Los Angeles' Getty Center, another highly visited destination for United States travel. The museum offers an unbelievable array of European paintings, drawings and sculptures throughout its six buildings, featuring incredibly intricate, unique architecture. TripAdvisor suggested that visitors also stroll through the breathtaking gardens with spectacular views of the city.
5. Galleria dell'Accademia
Florence, Italy's museum was once Europe's first school of drawing and is best known for its impressive collection of 15th- and 16th-century paintings and several sculptures by Michelangelo. According to TripAdvisor, most visitors flock to Michelangelo's sculpture of David, the perfect specimen of the male human body.