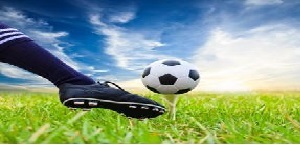 05/28/2018
Starting on June 14, the eyes of the football-loving (also known as soccer) universe will be transfixed on Russia, which is hosting the quadrennial global championship for football. Thirty-two teams from the same number of countries will go to battle for the coveted title of "best in the world," and by all indications, millions will be in and around Moscow, with scores more watching from home. Known to most people as football, soccer is the most popular sport on earth, and for billions of people, their world comes to a screeching halt when their home country is playing in the biggest tournament of them all.
If you have a business trip in Russia during June or July, you'll experience for yourself just how passionate people are for the great game, as Russia's capital will be festooned with tourists from all corners of the world. This influx is likely to lead to travel headaches and service delays in light of heavy congestion even though officials are doing everything they can to ensure the event goes off without a hitch.
Here are a few things to be mindful of if you're traveling on business in Russia during the international football championship tournament:
1. If you see something, say something
Although safety officials haven't cited a specific travel threat, there's always a potential for security concerns in locations where many people congregate. Based on a recent poll conducted by Ipsos, nearly two-thirds of respondents can't help but feel nervous when they travel internationally on business. Organizations are mindful of these concerns, however, which may explain why 40 percent of respondents in the survey said their companies send out trip advisory emails to workers that urge employees to remain vigilant. Security experts say that if you observe anything suspicious while traveling - whether in the form of activity or unattended luggage - contact police. Also, visit the Federal Aviation Administration's website for items that can't be brought on the plane and if there are any additional flight security rules to be mindful of while in Russia.
2. Beware of accommodation scams
Fraudsters and scam artists tend to appear when cities host a large number of people, preying upon unsuspecting individuals, many of whom may be unfamiliar with Moscow or the surrounding environment. Hotel vacancies are few and far between wherever the international football tournament is held, a fact that's no different in Russia. Consumer regulators in Russia have already issued numerous fines to hotels for price gouging, with a Moscow-based hotel alleged to have charged 570 percent premium above what's legally permissible, according to The New York Times. The organization that oversees the tournament has a website you can visit that details reputable accommodation locations.
3. Exercise extreme caution while walking
Traffic jams are expected to be a major issue during the tournament, resulting in frustrated motorists. The U.S. State Department urged pedestrians to be cautious while walking, as drivers frequently fail to yield to pedestrians. Use only demarcated walkways and crosswalks, and look both ways before crossing.
Contact your travel insurance provider for further assistance.
The information contained here is provided by Brafton. AIG Travel assumes no responsibility for the use, accuracy, or interpretation of the information contained herein.