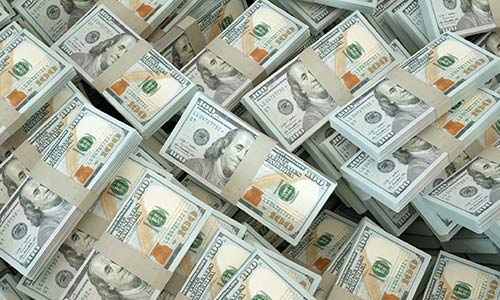 8/10/2021
Planning a vacation involves a ton preparation. One of the most important things to plan out is your vacation finances. Having the money for your hotel, transportation, food and spending cash can easily make or break your trip. Once the trip is arranged, it's still important to keep tabs on your currency and know what to expect while you're traveling. 
Call in advance
Before you leave be sure and call your credit card companies and bank to let them know you will be traveling. This will help to ensure your bank won't flag any of your vacation purchases as possible fraudulent activity, which would leave your credit card unusable until verifying those charges.
Know the fees
If you plan on using more than just cash while you're traveling (and most people do) check out what fees may be associated with using your card internationally. This can help you figure out if it's best to use your card or if you should consider converting your cash to foreign currency.
Separate your money
At home you most likely keep all your credit cards and cash in one place, like your wallet. When traveling separate out your money sources. Try keeping one credit card and some cash on you for day trips, and leaving the rest behind locked safely in your hotel room. This limits your risk of being left with no money if you experience theft or lose your wallet.
Stash it safely
To avoid possible pick-pockets or your wallet accidentally falling out of your back pocket unnoticed, keep your wallet in your front pocket. If it's in a front pocket you'll be more aware if it's suddenly missing. Alternatively, you can try one of several kinds of money belts that allow you to hang your money around your neck and inside your shirt – safely tucked away.
Currency exchange
Know where you plan to convert your U.S. cash to foreign currency if you're traveling internationally. You can convert your money at your home bank before you travel, at currency exchange stations periodically as you travel, or by using ATMs abroad. Taking into consideration fees associated with each option and the amount of time you'll be traveling can help you decide what will work best for you.
Pack travel insurance
You're investing your hard earned money into your vacation. Protect your trip investment with a Travel Guard travel insurance plan. Travel Guard's 24/7 assistance services can go to work on your behalf re-booking flights and hotels, finding lost luggage, arranging emergency cash transfers, and more.