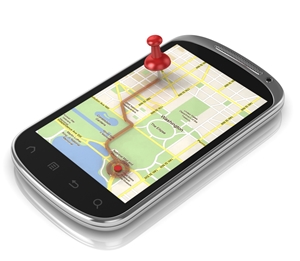 10/10/2013
The rise of the Internet had many advantages for travelers. With the ability to shop around for affordable flights, read hotel reviews and research the best destinations, globetrotters are now able to cultivate the perfect trip. A few websites go above and beyond when it comes to helping tourists plan their journeys, and Google Maps is just one of these programs. The site, which has been providing standard directions for years, recently expanded its offerings to give jet-setters access to travel tips and tricks as they put together future itineraries.
Here are three of the new features that you can take advantage of when you sit down to plan a trip.
Get directions for all destinations
One of the most anticipated features is the ability to find directions for multiple destinations. Whereas users previously could only get routes to and from a single locale, they can now choose a starting point and add stops along the route. Some of these may be roadside attractions you won't want to miss on your way to Canada or even hotels you're resting at as you drive across the U.S.
Plan your itinerary
Google already allows travelers to search for flights and hotels, and now you can add travel information to an itinerary regardless of how you book it. All you have to do is enter information regarding flights, hotels and even restaurant reservations, and Maps will organize it for you. This allows travelers to keep all of their data in one place, and because it's restricted to a Google account, the itinerary is private as well. Users can access the information via their mobile devices and even get directions with the touch of a button based on the destinations that have been saved.
Find local events
Want to add some spice to your trip? With a new Google Maps feature, you can find the most entertaining happenings in your destination and add them to your itinerary. If you're familiar with the locale, you can search for a schedule of performances or games at a certain venue, whether it's an intimate theater or a huge stadium. Those travelers who aren't sure of the specific locations can start by searching for music venues, sporting fields or similar spots and see what types of events are happening in the area.