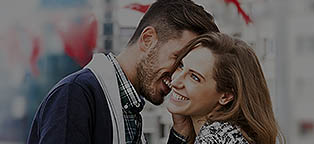 02/14/2017
Whether you are planning a trip to celebrate a romantic event in the near future or take a couples getaway, you and your significant other should check out these destinations:
1. Okinawa Islands, Japan
The Okinawa Islands in Japan are great for an idyllic, relaxing getaway. Here, ancient forests cover rolling hills that eventually meet the calming blue waters of the Pacific Ocean. TripAdvisor found that the Southeast Botanical Gardens, the Okinawa Zoo & Museum and Chanpuru Market make for an exciting day out, but you may simply wish to unwind at one of the area's many hotels and resorts. Spend the afternoon on the beach and finish the evening with a world class meal at Som Chai or the Taiyo Steakhouse.
2. Santiago, Chile
Spanish and Italian influences have shaped the entire city, and as such there is a labyrinth of architecture and style. Tree-lined boulevards and quaint residential neighborhoods make Santiago an especially charming area.
When it comes to a romantic meal, Santiago has a fantastic array of choices. Four Square found that although the region is known for fantastic steaks, you can also enjoy cuisine from Italy, Vietnam and many other places.
In Santiago, the timeless meets the modern in a wonderful blend of culture.
3. Dubai, United Arab Emirates
Dubai is unrivaled in luxury and indulgence and is perhaps one of the most breathtaking places in the entire world. Whether it's skiing indoors or marveling at the Burj Khalifa, you and your significant other will be taken away by how modern this entire city is. From gorgeous waterfronts to fine dining and shopping, Dubai has it all.
4. Paris, France
Known the world-over as a hub of romance and culture, Paris is truly a paradise for romance and love. Stroll along the Seine River en route to the Eiffel Tower, or simply enjoy the scenery at Luxembourg Gardens or one of the city's many other public parks. Timeless cathedrals and institutions like the Louvre are also excellent choices. Celebrate your loved one with a glass of red wine and a candle-lit dinner to round out a day in Paris.
5. Stowe, Vermont, U.S.
Curling up in front of a roaring fire with snow swirling outside can be just the snowy escape you need for Valentine's Day. Venture into Stowe's downtown to try a range of delicious food: You can stop by the Trapp Family Bakery. Owned by the Von Trapp family of "The Sound of Music" fame, you can enter a fantasyland with fresh apple strudel or split a piece of black forest cake, a dense chocolate cake infused with dark black cherries and fluffy frosting. Grab dinner at Charlie B's, where you can get towering turkey burgers with sweet potato fries. To stay active, you can hit the slopes on Stowe Mountain for skiing and snowboarding. The mountain offers a range of trails, from green circles to double black diamonds..
Even after Valentine's Day has come and gone, the various places on this list have a lot of options to meet anyone's needs. Cheers to you and your significant other and have fun!

Contact your travel insurance provider for further assistance.

The information contained here is provided by Brafton. AIG Travel assumes no responsibility for the use, accuracy, or interpretation of the information contained herein.