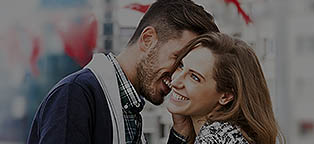 01/11/2017
Houston, TX – January 11, 2017 – Two-thirds of U.S. adults will likely make resolutions to travel more in 2017, according to a recent survey by Switchfly. However, competing priorities – such as saving money and focusing on personal health – can keep people from reaching their travel goals.
"Tying travel to other New Year's aspirations may help consumers feel even more positive about traveling and consider how it may support and complement their other priorities for 2017," said Jeff Rutledge, CEO, AIG Travel.
To help with this endeavor, AIG Travel has taken a fresh look at five common New Year's resolutions, providing thoughts on how people may align them with their travel goals for 2017.   
Lose Weight: Consider embracing the weight-loss tourism trend, as various travel providers offer special packages. Otherwise, take small steps such as opting for snacks from home instead of ones at the airport or, when possible, biking instead of driving to sites to help stay fit while traveling. Finally, consider travel as a reward for weight-loss milestones – perhaps taking a weekend getaway after losing those first 10 pounds and embarking on the trip of a lifetime after losing 100 pounds.
Save Money: The price for a flight can vary by hundreds of dollars depending on when the ticket is booked, so doing your research pays. The latest figures from Expedia and the Airlines Reporting Corporation suggest that booking over the weekend for domestic trips and more than 21 days in advance can save more than 30 percent on trips to Europe and 17 percent on domestic travel.1 Also, during a trip, there's no need to abandon any frugal tactics you may use closer to home – for example, eating from local markets instead of restaurants, staying with friends or locals instead of at hotels, and opting for free cultural experiences instead of tourist traps. Finally, consider travel insurance as a way to help keep unexpected events during your journey from breaking the bank.
Give back: From "voluntourism" packages that structure entire trips around giving back (view real time options at voluntourism.org) to local organizations that match travelers' professional skills with short-term volunteer opportunities, there are virtually endless ways to fit giving back into your vacation schedule. Many times, organizations even sponsor travelers who are willing to dedicate a portion of their trip to volunteering, allowing budget-conscious vacationers to see more of the world just by helping out.
Learn something new: If you're looking for simple ways to embed learning opportunities into your travel adventures, experts recommend striking up a conversation each day with a local, taking advantage of opportunities to try the regional cuisine, and learning a few phrases in the native language of the country you're visiting.
Spend more time with family: While spending time with family members – particularly those that live with you – may seem like a no-brainer, this common resolution is also one of the most frequently broken.2 If you find the thought of family travel daunting, consider these expert tips:
take a "sharecation," in which families strive to save money by traveling together and aim to minimize stress by sharing childcare responsibilities,
consider public transportation options at your destination, as they may be significantly cheaper than renting a car and easier than negotiating parking, and
when possible, splurge for suite-style accommodations rather than hotel rooms with multiple beds, to help ensure more privacy for couples and the opportunity to get a better night's sleep.  
For more information about traveling smart and Travel Guard products and services, please visit www.aig.com/travel or www.travelguard.com.
1 Expedia. 2017 Global Air Travel Outlook: Expedia and Airlines Reporting Corporation Release Report on Worldwide Air Travel Trends and Pricing. PRNewswire. N.p., 15 Dec. 2016. Web. 5 Jan. 2017. http://www.prnewswire.com/news-releases/2017-global-air-travel-outlook-expedia-and-airlines-reporting-corporation-release-report-on-worldwide-air-travel-trends-and-pricing-300378945.html.
2 Cruz, Gilbert. "Top 10 Commonly Broken New Year's Resolutions." Time. Time Inc., 01 Jan. 2012. Web. 05 Jan. 2017. http://content.time.com/time/specials/packages/article/0,28804,2040218_2040220_2040286,00.html.
About AIG Travel and Travel Guard
AIG Travel, Inc., a member of American International Group, Inc., is a worldwide leader in travel insurance and global assistance. Travel Guard® is the marketing name for its portfolio of travel insurance solutions and travel-related services, including medical and security services, marketed to both leisure and business travelers around the globe. Services are provided through a network of wholly owned service centers located in Asia, Europe and the Americas. For additional information, please visit our websites at www.travelguardworldwide.com and www.travelguard.com.
About AIG
American International Group, Inc. (AIG) is a leading global insurance organization. Founded in 1919, today we provide a wide range of property casualty insurance, life insurance, retirement products, mortgage insurance and other financial services to customers in more than 100 countries and jurisdictions. Our diverse offerings include products and services that help businesses and individuals protect their assets, manage risks and provide for retirement security. AIG common stock is listed on the New York Stock Exchange and the Tokyo Stock Exchange.
Additional information about AIG can be found at www.aig.com and www.aig.com/strategyupdate | YouTube: www.youtube.com/aig | Twitter: @AIGinsurance | LinkedIn: http://www.linkedin.com/company/aig. These references with additional information about AIG have been provided as a convenience, and the information contained on such websites is not incorporated by reference into this press release.
AIG is the marketing name for the worldwide property-casualty, life and retirement, and general insurance operations of American International Group, Inc. For additional information, please visit our website at www.aig.com. All products and services are written or provided by subsidiaries or affiliates of American International Group, Inc. Products or services may not be available in all countries, and coverage is subject to actual policy language. Non-insurance products and services may be provided by independent third parties. Certain property-casualty coverages may be provided by a surplus lines insurer. Surplus lines insurers do not generally participate in state guaranty funds, and insureds are therefore not protected by such funds.