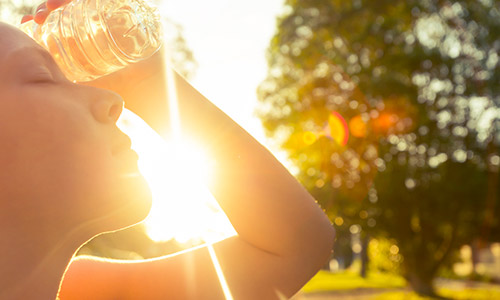 4/29/2021
As temperatures start rising, everyone is ready to get outside and enjoy the weather. When you're on vacation, it can be easy to lose track of time, and the hot sun can be exhausting. To get the most out of your trip, consider these useful tips for beating the heat:
Look for indoor activities
One of the best ways to stay cool during your vacation is to dedicate equal time to outdoor and indoor activities. This can allow you to rest and cool off without preventing you from experiencing the natural and man-made sights you most want to see. Consider adding museums, shopping centers and historical landmarks to your itinerary.
Pack Sunscreen
Sunscreen is so important for your skin when you're outside. Remember that sunscreen falls into the liquid category according to Transportation Security Authority regulations. This means you can only carry 3 oz or less in your carry-on; otherwise it needs to go in your checked luggage.
Take it easy
While you may be tempted to fill up your vacation with back-to-back excursions, it's important to give yourself time to relax. Trying to pack too much into a single day can lead to overexertion, so be sure to look for opportunities to sit in the shade, lounge in a cafe or take a nap during the hottest part of the afternoon.
Bring along plenty of water
Staying hydrated is essential to maximizing your travel experiences, as a lack of water can lead to exhaustion, irritability and even heat stroke. The amount of water you should bring along depends on the specific activities you'll be engaging in, though some health experts recommend consuming at least 2.7 liters per day.1
Find a breeze
Careful planning may reduce your exposure to hot and humid weather conditions, but some degree of heat is usually unavoidable during summer travel. If you start to feel overwhelmed, it's a good idea to find a breezy locale to take a quick break, such as a shady waterfront, tree-lined park or a comfortable hilltop.
1https://www.cdc.gov/nutrition/data-statistics/plain-water-the-healthier-choice.html