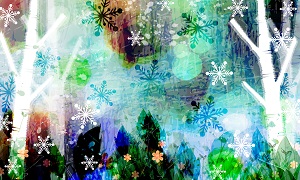 12/05/2019
For most Americans, the winter holiday season is a magical time of year where friends and family come together to celebrate, eat delicious food and enjoy each other's company. And while being home for the holidays is certainly something to commemorate, getting there can be a stress-filled nightmare. From overbooked flights to hours spent sitting in traffic, there's no shortage of unwelcome surprises waiting around the corner.
Whether you're flying across the country or taking your family on a short road trip, there are plenty of useful holiday travel tips that can save you time, money and frustration. Keep in mind, the holiday travel season is the busiest time of year – a projected 112.5 million Americans hit the road or runway in 2018 alone, according to estimates by the American Automobile Association. With so many people traveling at the same time, it's bound to get messy at some point during your trip. So before you set out on your next holiday commute, be sure to consider these five simple holiday travel tips for reducing stress and preserving your sanity:
1. Book your flight early to save time and money
Travel planning is never easy, but the sooner you start finalizing your transportation arrangements the better. According to airline data compiled by AAA, the best window for booking holiday flights starts on Sept. 25 and runs through Oct. 25. During this month-long time frame, you can usually find exceptional deals and availability that are well suited to your budget and individual travel plans, with the average ticket price falling around $491 on average.
Generally speaking, the longer you wait to book your flight, the fewer discount options will be available. While last-minute travelers may be able to secure decent seating in the weeks leading up to Thanksgiving and Christmas, landing the best deals often requires a bit of proactivity.
2. Avoid peak travel days
Never underestimate how much time you can waste hunting for an airport parking spot, standing in security lines and waiting around for checked bags. While it's true that long lines aren't entirely avoidable during the holiday rush, there are often lulls in foot traffic you may be able to take advantage of. This year, the Transportation Security Administration projects that more than 26.8 million passengers will travel through security screening checkpoints between Nov. 22 and Dec. 2, with the Wednesday before Thanksgiving seeing 2.7 million passengers in a single day.
One easy way to avoid a crowded airport is to book a flight that takes off on the holiday itself. Although traveling on Christmas or Thanksgiving might not be ideal, it can keep you from having to stand in long lines before and after your flight. If you're planning to travel by car, it may be beneficial to head out before (or after) the Christmas season's peak travel days, which typically stretch from Dec. 20 to Dec. 24.
3. Travel as light as possible
One of the best ways to cut down on holiday travel expenses and save time at the airport is to pack light. Ideally, you'll want to keep checked bags to a minimum and fit as much into your family's carry-on bags as possible. This can not only help reduce your overall airfare, it can also prevent you from standing around the luggage carousel for hours after you've landed.
Although there is less than a 1% chance your luggage will be misplaced by a major airline, according to an Air Travel Consumer Report issued by the U.S. Department of Transportation, it's important to consider how a lost bag may impact your holiday. If you're bringing gifts along, it's always a good idea to store them in your carry-on bags, along with any personal items you can't live without.
4. Anticipate travel delays
Even if your travel planning goes off without a hitch, your holiday commute can still be slowed or halted by flight delays and inclement weather. According to the Bureau of Transportation Statistics, more than 19% of U.S. flights were delayed by at least 15 minutes in 2018, while outright cancellations totaled 99,093 in that same year. Although there isn't much you can do to avoid weather patterns and airline cancellations, there are a few travel tips that can keep you one step ahead.
While most airlines allow you to check in online and print your boarding passes at self-service kiosks, speaking with a representative directly can give you a stronger idea about possible delays. Arriving at the airport early may allow you to switch flights or secure last-minute seating at a later time, which can prevent you from being stranded with no alternatives.
5. Don't forget to plan your return trip
When planning for holiday travel it's easy to forget the return trip, but an uncomfortable flight or car ride home can be incredibly stressful. The first few days after Christmas are often just as busy for airports and highways as the week leading up, so it may be useful to extend your stay by an extra day or two. However, it's important to keep in mind that New Year's brings along a whole new wave of holiday commuters to contend with - if you're planning on driving back after the holidays, be sure to stay alert and cautious behind the wheel.
For more advice on how to take the stress out of holiday travel, read through some of our other useful travel tips and tricks.
Sources:
https://newsroom.aaa.com/2018/12/2018-busiest-holiday-travel-season-on-record/
https://newsroom.aaa.com/2019/09/best-time-to-book-holiday-flights/
https://www.tsa.gov/news/releases/2019/11/13/era-travel-milestones-tsa-expects-another-record-breaking-holiday-season
https://www.transtats.bts.gov/HomeDrillChart.asp
https://www.transportation.gov/airconsumer/air-travel-consumer-reports-2019
Link to:
https://www.travelguard.com/
https://www.travelguard.com/travel-news/travel-tips-tricks
https://www.travelguard.com/travel-news/cruise-news
https://www.travelguard.com/travel-news/north-america-travel