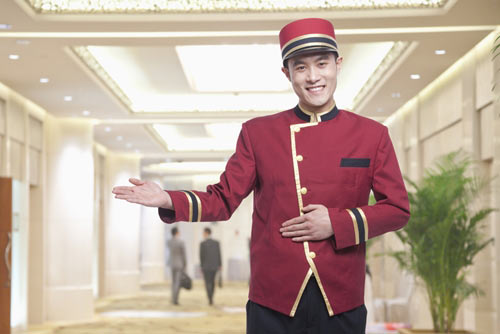 12/09/2016
Before leaving for a trip, one of the most important steps to ensure that your vacation goes smoothly is booking a hotel that will enhance your experience. You may be considering luxury accommodations with first-class spa options and a high-end bar, but why not take it one step further and stay at a glamorous resort that has a story?
Whether you choose an elegant city hotel where your favorite movie was filmed or a resort where prized novelists once graced the halls, booking an iconic resort is sure to guarantee a one-of-a-kind experience. Consider one of these legendary hotels for a truly unique vacation.
1. The Plaza, New York
The Plaza has been chosen as the setting for an impressive number of popular films. Movie buffs will love walking through its luxurious lobby where stars like Leonardo DiCaprio, Barbara Streisand and Robert Redford once worked their magic in front of the camera, according to The Huffington Post. The grandiose hotel has hosted a variety of movie genres, from "Home Alone 2: Lost in New York" to Alfred Hitchcock's thriller "North by Northwest."
Opened in 1907, the Plaza still has many of its historic features and decor, adding to its sophisticated atmosphere. However, NewYork.com explained that it was renovated in 2007 when many of its interiors were refurbished to ensure they were up to standard. This was shortly before one of the most iconic scenes from the 2013 adaptation of F. Scott Fitzgerald's "The Great Gatsby" was filmed in one of the rooms. Now visitors can even stay in the Fitzgerald Suite, which is covered in photographs of DiCaprio and other stars featured in the movie.
2. The Beverly Hills Hotel, Los Angeles
This glamorous hotel is another celebrity hotspot that makes sure all of its guests get a breathtaking experience. According to CNN, the resort, opened in 1912, is located on Sunset Boulevard and was painted pink to represent the sunset in 1948. It was also designated the first historic landmark in Beverly Hills. Some of the world's most well-known celebrities, including Marilyn Monroe, Charlie Chaplin and Elizabeth Taylor used to frequent the hotel, which now serves guests like Brad Pitt and Robert De Niro. After The Eagles featured the resort on the cover of one of their albums, it grew even more in popularity among California locals and world travelers alike.
The hotel's A-list visitors may be intimidating for many travelers, but if you book far enough in advance and are willing to splurge on your trip, a night or two at the famous resort will be worth it. In fact, it's currently a popular spot for family and business travel.
3. The Ritz Paris
If you're planning on embarking on European travel, consider staying at the Ritz Paris. Of all the city's famous hotels, Fodor's Travel noted that its over-the-top decor and famous guest list make it the most legendary resort in Paris. Once the home of Coco Chanel, the luxurious hotel has been frequented by several movie stars, such as Audrey Hepburn and Gary Cooper during the filming of the classic "Love in the Afternoon."
The news source also explained that the hotel bar was where Earnest Hemingway announced that Europe was liberated from the Nazis at the end of World War II. In fact, he even wrote about the resort in one of his novels, saying, "When I dream of afterlife in heaven, the action always takes place in the Paris Ritz." Other famous novelists also mentioned the resort in their books, one of which was Ian Fleming in his James Bond story, "From Russia With Love."