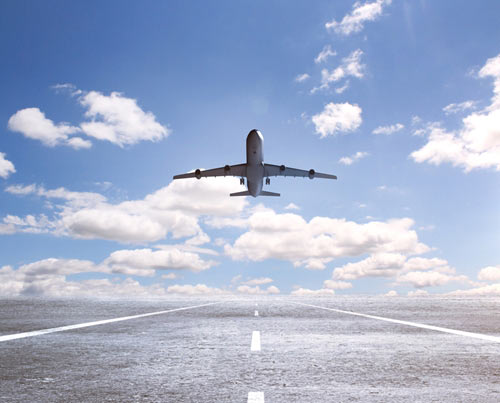 05/17/2019
Traveling abroad is an exciting opportunity to experience new destinations and cultures, but exploring an unfamiliar country can be hectic. There's a lot that can go wrong, from misplaced luggage at the airport to canceled hotel reservations, which is why careful planning is essential for keeping your international vacation stress-free. Whether you're a seasoned traveler or journeying outside the U.S. for the first time, consider these helpful international travel tips before you head off on your overseas adventure.
Research your destination
The first step to maximizing your international travel plans is to learn more about the specific locales you plan to visit. This can help you personalize your itinerary and get a feel for the must-see landmarks, tours and events in the area. Reading through online travel guides and destination spotlights can give you a strong idea of what to expect, though there are some general tips every international traveler should keep in mind:
Book your excursions ahead of time: Don't wait until the last minute to purchase event tickets or guided tours of places you want to visit, as you never know if they will sell out. Buying in advance may also land you a promotional deal or discount that could be unavailable in person.
Bring an adaptor for your electronics: Some countries have different sized outlets that provide higher or lower voltages than is common in the U.S., per World Standards. To keep your cell phone and personal electronics charged (and safe), be sure to bring along the right adapter.
Check your public transportation options: Renting a car and paying for taxis can be expensive and stressful, so it's important to investigate local transit services. Some destinations have limited availability, so be sure to check your options ahead of your trip.
Prioritize your health and security
Staying safe and healthy while you travel abroad is incredibly important for getting the most out of your vacation, but it can be difficult to tell which precautions are necessary. First, safeguarding your passport and travel documents is paramount, as losing them may leave you stranded in a foreign country or unable to pass certain security checkpoints. It's also useful to pack urgent medications in your carry on, along with a first aid kit and a change of clothes, as this can protect your personal well-being if the airline loses your luggage in transit. Other important health and security tips include:
Print copies of your passport: One of the best ways to protect your passport is to print out extra copies, allowing you to leave your real identification in your hotel room and minimize the risk of accidental loss or theft. And if your passport is lost or stolen, obtaining a new one will be easier if you have all the relevant information in one place.
Touch base with your doctor and insurance provider: Most international travel destinations do not pose a risk to your health, but some countries do have heightened levels of infectious diseases. Ensuring you have the proper vaccinations and insurance coverage can protect you in the event of a medical emergency.
Register your trip with the U.S. embassy: International vacationers often register their travel plans with the U.S. Department of State through the Smart Traveler Enrollment Program. This free service can help you get in contact with local embassy officials if your passport is stolen during your overseas journey.
Anticipate your expenses
Booking an international trip can be expensive, but front-end costs are just one part of the equation. Before you embark, it's important to square away all the money-related concerns that could add unnecessary stress to your travels. Be sure to look up currency exchange rates and ATM fees for the destinations you're visiting, as relying solely on your credit card could prevent you from purchasing food, tickets and souvenirs from local vendors. Here are some useful tips for managing your money while traveling abroad:
Inform your bank about your trip: Most banks utilize fraud detection systems that will automatically flag any purchases made outside your normal travel region. Having your debit card canceled mid-trip can significantly disrupt your plans, so don't forget to call your bank before you leave for the airport.
Carry some local currency: While you may be tempted to rely on credit cards for additional travel expenses, it's crucial to obtain at least some of the local currency for emergency situations. Additionally, some businesses at your destination may not accept credit cards as a form of payment, which would force you to run to the nearest ATM or currency exchange center.
Ask your credit card carrier about its foreign transaction fee: Nearly all credit card companies charge a foreign transaction fee for purchases made through overseas banks. These extra charges can add up quickly if you're only using your credit card, as some carriers tack on an extra 3% per transaction.