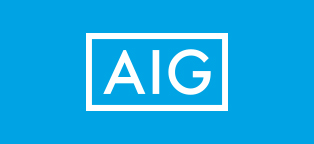 05/23/2017
Houston (May 23, 2017) – AIG Travel, provider of the portfolio of Travel Guard® travel insurance and global assistance services has been awarded a 2017 Confirmit ACE (Achievement in Customer Excellence) Award in the Voice of Customer category. This is the eighth straight year that AIG's travel insurance and assistance companies have received the accolade, showcasing the company's long-term dedication to customer service.
Established in 2005, Confirmit's ACE Awards program honors a client's outstanding work and meaningful contributions to the achievement of universal customer excellence. Receiving a Confirmit ACE Award demonstrates AIG Travel's stand-out application of Voice of the Customer processes and its ongoing commitment to enhancing the customer experience and driving business and cultural change. AIG Travel earned the Confirmit ACE Award based on its award-winning program that found on a scale of 1-10, with 10 being the highest possible score, customers rated their experience with Travel Guard products and services an average of 9.3. Nearly 89 percent of customers rated their experience an 8, 9, or 10 in their survey responses.
"We're proud to be a recipient of a 2017 Confirmit ACE Award, as it reflects our dedication to the customer experience and our customer-first culture," said Jeff Rutledge, CEO of AIG Travel. "Our Voice of the Customer program has been a key driver in delivering value to our organization from top to bottom, and this recognition from Confirmit will further fuel our efforts in customer experience excellence."
"We're delighted to honor AIG Travel as a 2017 Confirmit ACE Award winner for their proven innovation and excellence in their Voice of the Customer Program," said Ken Østreng, President and CEO of Confirmit. "The customer experience is a critical component of the business, and AIG Travel continues to show their commitment to listening to their customers to better understand their needs, drive business change and deliver an exceptional experience."
For more information about AIG Travel visit www.aig.com/travel.
###
About the Confirmit ACE Awards 
The ACE (Achievement in Customer Excellence) Awards program was established in 2005 to recognize outstanding achievement in customer excellence. Receiving a Confirmit ACE Award is a distinct honor that demonstrates both rigorous application of customer experience processes and outstanding performance as measured by those processes. All Confirmit customers are eligible for Confirmit ACE Awards for their company, business units, or segments of a business. To be eligible for a 2017 Confirmit ACE Award, organizations must have conducted one or more Voice of the Customer surveys between January 1 and December 31, 2016. For more information on awards criteria, visit www.confirmit.com/ace-awards.
About AIG and Travel Guard
AIG Travel, Inc., a member of American International Group, Inc., is a worldwide leader in travel insurance solutions and assistance. Travel Guard® is the marketing name for its portfolio of travel insurance solutions and travel-related services, including assistance and security services, marketed to both leisure and business travelers around the globe. Services are provided through a network of wholly owned service centers located in Asia, Europe and the Americas. For additional information, please visit our websites at www.travelguardworldwide.com and www.travelguard.com.

About AIG
American International Group, Inc. (AIG) is a leading global insurance organization. Founded in 1919, today we provide a wide range of property casualty insurance, life insurance, retirement products, mortgage insurance and other financial services to customers in more than 100 countries and jurisdictions. Our diverse offerings include products and services that help businesses and individuals protect their assets, manage risks and provide for retirement security. AIG common stock is listed on the New York Stock Exchange and the Tokyo Stock Exchange.
Additional information about AIG can be found at www.aig.com and www.aig.com/strategyupdate | YouTube: www.youtube.com/aig | Twitter: @AIGinsurance | LinkedIn: http://www.linkedin.com/company/aig. These references with additional information about AIG have been provided as a convenience, and the information contained on such websites is not incorporated by reference into this press release.
AIG is the marketing name for the worldwide property-casualty, life and retirement, and general insurance operations of American International Group, Inc. For additional information, please visit our website at www.aig.com. All products and services are written or provided by subsidiaries or affiliates of American International Group, Inc. Products or services may not be available in all countries, and coverage is subject to actual policy language. Non-insurance products and services may be provided by independent third parties. Certain property-casualty coverages may be provided by a surplus lines insurer. Surplus lines insurers do not generally participate in state guaranty funds, and insureds are therefore not protected by such funds.
About Confirmit
Confirmit is the world's leading SaaS vendor for multi-channel Voice of the Customer, Voice of the Employee, and Market Research solutions. The company has offices in Oslo (headquarters), Chengdu, Grimstad, London, Moscow, New York, San Francisco, Sydney, Vancouver, and Yaroslavl. Confirmit's software is also distributed through partner resellers in Madrid, Milan, Salvador, and Tokyo.
Confirmit powers Global 5000 companies and Market Research agencies worldwide with a wide range of software products for feedback / data collection, panel management, data processing, analysis, and reporting. Customers include Aurora, British Airways, British Standards Institution, Copart, Cross-Tab, Dow Chemical, GfK, GlaxoSmithKline, GMO Research, KeepFactor, Morehead Associates, Nielsen, Research Now, RS Components, QRS, Sony Mobile Communications, and Swisscom. Visit www.confirmit.com for more information.
Contact: 
Rhonda Sloan
713-284-8232
rhonda.sloan@aig.com