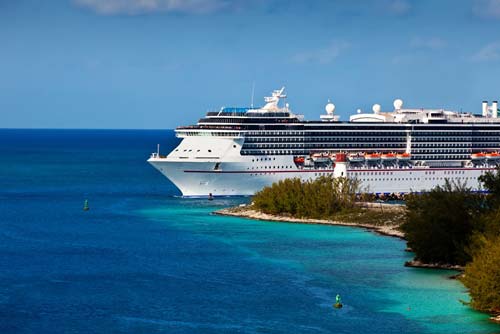 8/4/2016
Always wanted to go on a cruise? Now is the best time to book one, as there are some great end-of-summer deals for all those that have yet to take a summer trip. Here are some different cruise ideas offered for a variety of last-minute summer vacationers.
Family travel deals
According to Expedia, there are affordable family travel deals available that stretch from the northeast through tropical paradises such as the Bahamas and Florida. Excursions can range from only a couple days to more than seven and you'll even find some that feature exciting stops for the kids, such as Orlando, Florida, where you can take the family to the popular Universal Studios Orlando. These deals are almost like two vacations in one and are extremely easy to find with a little research!
Steals for adventure travelers
According to Conde Nast Traveler, there are also last-minute cruises for those seeking adventure travel, as there are journeys offered on world class ships that whisk travelers around the Arctic Ocean. See the Glacier Bay, home to breathtaking fjords or venture out on a rail-car excursion as you take in the sights in Anchorage, Alaska, for rates beginning at just $79 a night. Whether you're looking for a two-week getaway or a shorter, ten-day trip, online travel sources will provide options to accommodate all of your needs.
For all of the bargain hunters
"Repo" cruises switch between different home ports and change their itineraries at every new location, offering some of the most competitive deals of the year for all of the bargain hunters out there. These are a great solution to the end-of-summer blues and can start at just under $212 a person. Travelers can kick back and enjoy all-inclusive spirits, gratuities, and some deals even provide travelers with a variety of art classes that they can take for free.