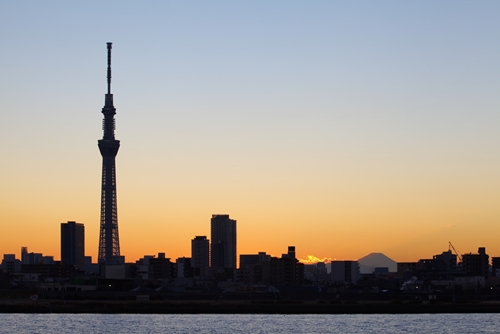 02/05/2016
There's a seemingly endless array of vacation spots to choose from, whether you're looking to spend your time at the beach or explore the ancient ruins of a historic city. One of the most essential factors to ensure you choose the best location is how safe it is.
From students to independent explorers and families, all travelers should make safety a priority when deciding on a destination. To help, The Economist Intelligence Unit has ranked the safest cities in the world in The Safest Cities Index 2015, a report released every year. Next time you're planning a vacation, consider a trip to one of these secure locations.
New York, U.S.
Surprisingly, New York was the only major U.S. city to make the list of the safest destinations. According to the report by the EIU, there are currently around 8.4 million people swarming the bustling metropolis.
New Yorkers can rest assured that health and digital security in the area will keep them out of harm's way, as both were rated highly on the 2015 index. On top of its high-end security, the city that never sleeps has also seen a major decrease in the number of homicides over the past few years. These significant improvements have earned New York a spot in the top ten on the EIU's list.
Amsterdam, The Netherlands
Young travelers have flocked to Amsterdam for years to experience its laid-back atmosphere and one-of-a-kind activities. The city recently proved that it can show its guests a good time and still rank within the top five of the world's safest cities.
If that's not enough, it was also named by the EIU as one of the best places to live and 11th in Mercer's Quality of Living index in 2014, according to CNBC. Travelers can now explore attractions, such as the Anne Frank Museum, and walk the picturesque side streets with greater peace of mind.
Tokyo, Japan
Travelers planning to make the trip to Tokyo for the 2020 Olympics will be pleased to know that they'll be in good hands. Of all the cities located across the globe, Tokyo currently poses the smallest threat to its residents and travelers.
Many were shocked to find the world's most populated city - currently home to 38 million people - ranked as the safest. However, EIU senior analyst Chris Clague reported that its infrastructure, as well as personal and digital safety were unmatched. Tokyo is conveniently one of the most frequently visited destinations in the world as well.