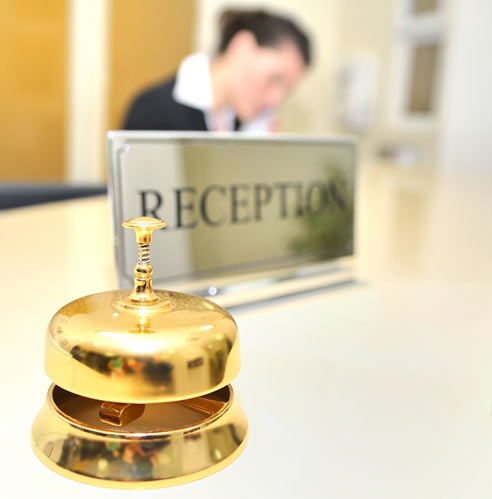 8/21/2017
On your next vacation, try adding some excitement to your journey by booking a hotel room you'll remember forever. Sure, the Holiday Inn is an affordable option and Renaissance Resorts provides a fun way to splurge, but why not take this to a whole new level and stay at a hotel that pushes the boundaries of traditional accommodation? Make your trip an unforgettable experience by reserving a room at one of these wild resorts.
1. El Cosmico, Texas
Have you wanted to try camping, but don't want to be uncomfortable all night? After all, sleeping on the ground without access to reliable lighting or air conditioning isn't exactly the most appealing scenario. If you want to spend a night in the outdoors without the hassle of traditional camping, try reserving your spot at El Cosmico resort in Marfa, Texas. The hotel offers guests the option to sleep outside in one of its luxurious teepees.
Find out what it's like to drift off under the stars in a tent that's more like a palace. However, other than being outside, the only thing rustic about the accommodation is its brick flooring. Stretching 22 feet in diameter, the Sioux-style guest rooms feature heated queen-sized beds and a spacious seating area that's completely furnished. According to Conde Nast Traveler, rates currently start at $150 per night.
2. Bubble Tree, France
If you're willing to step outside of your comfort zone, consider looking into a night in one of renowned designer Pierre Stéphane Dumas's private pods. They're completely transparent, inflatable and even float. Fodor's Travel explained that you can find them in eight locations across France, including the Chateau de la Foret in Saint-Julien-des-Landes.
The online travel source also noted that these bubble pods can be made in several sizes, including the "bubble lodge" that caters to groups. There are also semi-transparent bubbles for travelers who want more privacy. Don't worry about any bugs or pesky allergens getting into your little retreat, as the plastic was designed to keep all of these irritants away.
3. Kokopelli's Cave, New Mexico
Kokopelli's Cave in Farmington, New Mexico, was originally intended to be a geological research office, but is now available to travelers who want to take their vacations up a notch. The hotel's website explained that the one-bed guest room is 70 feet below the earth's surface and can be entered through a cliff face. The room may be a cave dwelling, but the amenities - including stylish Southwest furnishings, electricity, a hot tub, a rock-wall bathroom and a waterfall shower - make it more like a rustic escape. You also get a full kitchen and a patio with a barbecue so you can enjoy a meal while you look out at views over La Plata River Valley. Interested guests can book a reservation online. Just be sure to do so early, as the cave tends to have a wait list.
4. Dog Bark Park Inn, Idaho
If you find yourself vacationing in, or even passing through, Idaho, a night at the Dog Bark Park Inn is an activity to add to your to-do list. The hotel itself is just as fun as its name, as it was constructed to look like a massive beagle. The 30-foot pup is named "Sweet Willy" and is home to "dog houses" that are complete with a queen bed and two twin beds in an adjacent loft. The entire resort is dog-themed, of course, and is located on a prairie so that guests who have their furry friends with them can enjoy a nice fetch session. Lodging season is from April 1 to Oct. 1, so if you're interested in a night at the unique hotel, now's the time to book your room.