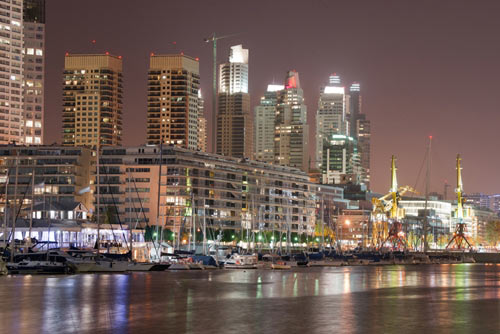 8/25/2016
Most travelers who wander by the Duhau Palace assume that it's a mansion for Argentinean royalty. Little do they know, that it's one of the country's most popular hotels for travelers. If you're planning a trip to Buenos Aires, consider booking a room at the historic Park Hyatt Palacio Duhau.
The history of the palace
The mansion was built in the 1930s to honor the Château du Marais, a French castle built by architect Jean-Benoît-Vincent Barré that belonged to France's most noble families. The elegant Belle Epoque architecture and decor that the palace was centered on make the Park Hyatt Palacio Duhau easily distinguishable from surrounding accommodation.
According to Conde Nast Traveler, during its time, the mansion was one of the most popular landmarks along the Avenida Alvear thoroughfare - one of the upscale passages that extended for seven blocks from the Plazoleta Carlos Pellegrini to Alvear Plaza.
In 2006 the palace was purchased by Hyatt after it was left vacant for 30 years. The company built over 100 guest rooms in addition to the existing sleeping quarters.
Argentina's most luxurious hotels
After renovation and the addition of several new features and amenities, the Duhau Palace is now a rich combination of Argentina's historic past and sleek, ultramodern styles and designs. Online travel site Booking.com noted that many of the hotel rooms come with fireplaces and personal spas.
The Duhau Restaurante is home to classic Argentinean dishes, including its massive wine cellar packed with some of the country's finest vino. Guests can also stare out at panoramic views of the mansion and its lush gardens on the private terrace at the Gioia Restaurante & Terraces. For a more personal view, many of the guest rooms also come with vistas of Buenos Aires, which can be accessed by private balconies as well.
Located in the heart of the city, the hotel makes it easy to walk to the popular Puerto Madero district and the Malba Museum found nearby.