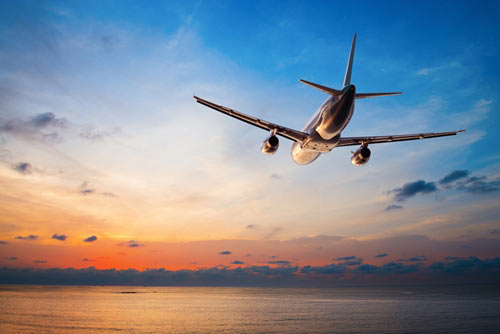 8/18/2016
Solo travel gives you the opportunity to explore the world based on your own itinerary. The freedom to do whatever you like whenever you want often overshadows the fact that you don't have a travel companion to share your experiences with. However, when it comes to activities that are usually done with friends or family, like dining, it can be comforting to have someone to accompany you.
Tokyo's Moomin Cafe ensures that independent travelers embarking on Asia travel never have to eat a meal on their own again.
Anti-loneliness theme becomes a hit
In 2003, Japan's Moomin Cafe started in Tokyo and has since opened in three more locations, including the newest one in Hong Kong. Often referred to as the anti-loneliness cafe, it offers guests without a dining companion a table to share with large plush animals called Moomins. The first cafe didn't become popular until recently when the idea of anti-loneliness began to appeal to travelers and spread throughout the Internet. The cafe has started to attract people from around the world and has even begun establishing Moomin-themed coffee stands throughout Japan.
Moomins are friendly-looking characters created by Tove Jansson, an illustrator from Finland who published his family of hippo characters in a popular children's series. The books were published in the 1940s and became famous in the 1990s, according to CNN.
"I thought if people can stay and sit with Moomin characters like Moominmamma and Moominpappa [parents in the Moomin family], it'd be more interesting," Mickey Kera, who came up with the cafe concept told CNN.
Japan Trends noted that even hungry travelers who come for a meal with others can have a chance to dine with the stuffed creatures upon request. However, as they're reserved for those who would otherwise have to enjoy their meal on their own, it's recommended that you come in during the morning hours before the cafe starts to get busy and all the Moomins are paired up.
However, Cindy Wu, the cafe's spokesperson explained that the cafe in Hong Kong is doing things a little differently in regard to who can sit with the Moomins.
"Unlike Japan's anti-loneliness cafes, Moomin characters will be placed at various tables and joining a Moomin character will be up to luck," said Wu.
A unique Finnish atmosphere
Along with the whimsical atmosphere created by the Moomins, the cafe is also home to a delicious menu. The restaurant serves breakfast, lunch and dinner with dishes including mouthwatering sandwiches and soups.
If you're only interested in a drink, the menu also features a variety of coffee beverages complete with a Moomin character drawn into the foam and complementary cookies baked to resemble each member of the hippo family.
Another feature that sets the new Hong Kong location apart from the others is its focus on introducing its guests to Finland's traditions and lifestyle. Although all three of the cafes are based off of the Finnish storybook characters, China's location works to reflect the country's traditions through its physical setting and rare Finnish cuisine.
According to CNN, the Tsim Tsa Tsui venue was built to replicate a Finnish house. The online travel source also noted that Moomin artwork and photographs of some of Finland's most popular attractions are displayed throughout the cafe.
The menu features venison soup, Scandinavian salad and Finland's traditional bread called Piirakka. The Moomin House Pancakes are unique to the Hong Kong cafe and have already received a lot of hype. The breakfast meal includes more that just a warm stack of miniature flapjacks, but your choice of chocolate mousse, custard pudding and jelly. What's even better than the array of toppings is how they're displayed on each plate, tucked inside a mini three-story ceramic Moomin house.