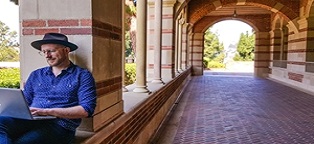 05/31/2017
The number of time spent working grows while time spent on vacations decreases according to Business Insider's ranking of global cities where people worked the most hours. Our burgeoning inboxes and looming deadlines make it difficult to get away for long amounts of time especially while we work on digital devices. However, exploring different parts of the world does wonders for our mental health. Fast Company noted that taking time away from the office can revitalize you and leave you feeling recharged - they don't call it rest and relaxation for nothing.
What if there was a way to balance seeing the world while staying logged into the company laptop? The Muse refers to this as a "workcation" - and for many professionals, it simply takes a little bit of planning to make it a reality.
How to ask for a workcation
Several companies already have flextime policies on the books for employees to use to their advantage. When asking your boss for a workcation, you'll need to include details. Understood some conservative companies may not be as flexible, but it doesn't hurt to ask if you have the ability to work remotely. "Be specific about what hours you'll be working, what you'll be working on and which goals you'll hit while you're away,'" Nancy Colter, a human resources consultant, suggested to Glamour Magazine.

Once you get the okay, now it's time to plan!
How to take a workcation
The Muse suggested choosing your workcation destination wisely. Decide on a city you adore and already know. That will make it easier to stay focused during your eight-hour workday without letting your eyes wander to the latest tour of Westminster Abbey or Versailles. You can also spend time with friends and family in the area in the evenings and on weekends. Unlike a typical tourist, you'll need reliable Wi-Fi during the workday. If you're traveling nationally, you can seek out co-working spaces that provide a desk and unlimited coffee to help you stay focused. Got an international destination on the brain? The New York Times recommended looking into work-tourism companies that cater to the digital nomad especially with millenials and start-ups. These programs can introduce you to fellow nomads who may share business interests. It's a networking event in disguise! Make sure to stick to your schedule! It's easy to be online non-stop, especially if you are in a different time zone from the home office. But that could leave you feeling drained and in need of a vacation once you return.
There are so many cities to visit and so little time. Make the most of your work-life balance and explore the world with a workcation. Who knows what you'll discover!

Contact your travel insurance provider for further assistance.

The information contained here is provided by Brafton. AIG Travel assumes no responsibility for the use, accuracy, or interpretation of the information contained herein.