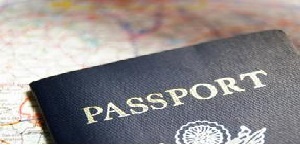 04/13/2018
Cybercrime and identity theft are growing concerns that seem to have no end in sight. Aiming to eliminate any risk of personal identity being leaked and obtained from a U.S. passport, the government has taken action to create a new, highly-sophisticated passport chip that is expected to launch sometime this year.
Embedded passport chips
According to U.S. News & World Report, the deputy assistant secretary for passport services at the Bureau of Consular Affairs explained that the bureau has designed an innovative passport chip protected by polycarbonate coating that safeguards personal data in the event of theft. While U.S. passports have contained chips for well over a decade, these chips are extremely advanced. Moreover, the passport book itself will have intricate engravings and ink markings that will be highly difficult to replicate.
Leading the initiative to create a more secure travel document has been the U.S. Bureau of Engraving and Printing and the Department of Homeland Security, according to American Express Business Global Travel. Another feature is that each passport will use conical laser perforation to carve the unique passport number of the holder into each page - another measure making replication near impossible. As an added plus, these features now make passports more durable in the way of damage and wear and tear.
Another aspect of passports that has always been troublesome is the photo ID. As U.S. News & World reported, nearly 250,000 passport applicants are denied or put on hold because their photo does not meet each of the standards. As such, the U.S. State Department is hoping to remedy the issue by helping travelers better understand the regulations.
Additional changes
The overall look and feel of the U.S. passport won't be the only change coming this year. While processing times will likely remain, other aspects of the procedure will become more seamless. Given all of the technology at our disposal in today's day and age, the passport renewal process has long been touted as obsolete. According to Federal News Radio, those renewing a passport may soon be able to access an online option. This platform will also provide applicants with mobile status updates, which will help to mitigate the millions of calls coming to check in on status alone, the community relations officer for passport services Carl Siegmund explained. 
"We've got to be future-focused," Siegmund said during the Adobe Digital Government Symposium in Washington last year. "We're trying to move from paper to digital. But the digital isn't really integrated, it's sort of hit or miss. So we're really trying to integrate our digital offerings and sort of remove the paperwork burden."
The online renewal option, however, will be limited. And though it has not made headway yet, the goal is for users to one day be able to take and provide their own passport photo - rather than waiting in line at the local pharmacy photo center or UPS store.
Due to the upcoming changes, there may be delays in processing. If you have travel plans outside of the country in the future, be sure to check that your passport is up to date. If not, you may risk experiencing significant processing times.
Contact your travel insurance provider for further assistance.

The information contained here is provided by Brafton. AIG Travel assumes no responsibility for the use, accuracy, or interpretation of the information contained herein.