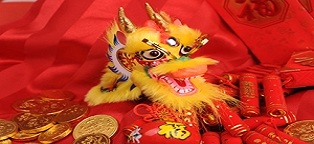 02/05/2018
Each year across China, millions of people make the journey home to celebrate the Lunar New Year holiday during the month of February. According to the South China Morning Post, figures from the Ministry of Transport indicate record travel this year, forecasting that, by the end of the festivities on February 20, nearly 2.98 billion trips will have been made. This year, the official holiday is February 16. If you are attending the celebrations or have business travel planned for this time period, there are a few things to keep in mind.
Before you pack your bags, consider the following:
1. Accommodations
TripSavy advised making reservations for the Lunar New Year two to four months in advance. When it comes to business travel, meetings can arise with only a few days notice and booking transportation and accommodations can often be done last minute. While there will still be some hotels and lodging available at the last minute, be ready to pay a higher price.
With schools, universities and some businesses closing down for a few days, families across the country use the holiday as a time to travel and explore other regions. This will mean limited availability, especially in major cities, so booking in advance if possible will be your best bet at securing the accommodation of your choice. 
2. Business closures
Keep in mind that, as many families venture home to the rural outskirts of the country to spend time with family, several of the smaller shops and businesses in the big cities will shut down, according to TripSavy. Factories and educational institutions will all close during this time period but most commercial businesses will remain open. Banks and post offices, which many business travelers may need to access, typically close for the two to three days immediately surrounding the Lunar New Year.
3. Health and safety
According to the U.S. Centers for Disease and Control Prevention, visitors can be seen as targets for petty crime during mass gatherings and thus, should adhere to all safety guidelines when visiting China for the Lunar New Year. This includes following all local customs, keeping a copy of your passport on you and having the contact information for the U.S. embassy on hand.
You should also be vigilant when indulging in the local cuisine. While it's great to try new foods, keep in mind that your body may not be used to some of the flavors, spices and ingredients used. To avoid getting sick while overseas, abide by the food and water safety regulations with the helpful CDC app for your iPhone or Android, called "Can I Eat This?"
4. Transportation
Known also as Spring Festival, the Lunar New Year marks the beginning of a mass migration of Chinese heading home to see their families, explained the South China Morning Post. The large majority of these travelers are students and migrant workers, and this 40-day stretch is often the only time during the year they can return home to visit loved ones. When traveling through China during this holiday, keep in mind that the highways and train stations will be extraordinarily busy. Train and car are expected to be the top two forms of transportation so, if you're hoping to avoid delays, consider taking a regional flight. If you're prepared to embrace the crowds, take part in celebrating this year's historic Lunar New Year.
Contact your travel insurance provider for further assistance and travel security advice.

The information contained here is provided by Brafton. AIG Travel assumes no responsibility for the use, accuracy, or interpretation of the information contained herein.