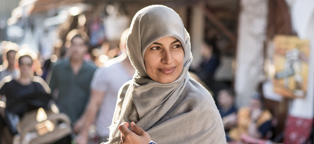 04/16/2019
The annual Islamic holy month of Ramadan is expected to begin on or around 5 May 2019, continuing until sundown on 4 June. It is important to note that dates for the beginning and end of Ramadan can vary from country to country and that final dates are not typically confirmed until the days prior to the holy month.
Muslims observe Ramadan by abstaining from food and drink from sunrise to sunset for around 30 days, as well as by refraining from certain activities such as smoking, in order to focus on spiritual well-being and strengthening their faith.
The conclusion of Ramadan is marked by Eid al-Fitr and is expected to be celebrated from sundown on 4-8 June, although dates and duration of the celebration varies by country. Eid al-Fitr is marked as an official holiday in many countries with a large Muslim demographic.
Practical considerations for travelers
Travelers to Muslim and Muslim-majority countries during the Ramadan month are advised to avoid eating, drinking or smoking in public during daylight hours. Individuals should also dress conservatively and refrain from wearing revealing clothing; in some cases, women should consider wearing a head scarf in observance of local etiquette. Although non-Muslims are not expected to observe Ramadan practices in most locations, some segments of Muslim society may take offense to any public displays of actions counter to Ramadan observances during the month. Visitors have been harassed and even assaulted in some instances for breaking such norms in public, such as drinking water in an open setting. It is also important to note that in some locations, such as the Gulf region, local authorities have previously detained individuals, including foreigners and non-Muslims, for openly violating Ramadan practices by eating or drinking in public. Penalties for such actions vary but can involve monetary fines as well as the possibility of imprisonment or deportation. A general heightened sensitivity to local and religious customs is advised during the month.
Business operating hours are often reduced or altered in Muslim-majority locations during this time period, and food services or establishments, markets and retail locations are often closed during daylight hours. Business and travel disruptions should be expected from 4-8 June in countries that observe Eid al-Fitr as a public holiday.
Security concerns
Typically, the month of Ramadan experiences a spike in terror threats. Terror and militant groups generally seek to capitalize on the religious significance of the month or make a political and/or religious statement by carrying out attacks. The Islamic State (IS) group in particular has the dubbed Ramadan "the holy month of jihad" and has used Islamic history to paint its rivals as enemies of Islam in order to inspire and justify their attacks. Local Muslim residents are often the casualties of these attacks, although terror groups have targeted foreign nationals during the holiday period. Terror violence and attacks have historically increased in Middle Eastern locations during Ramadan, especially in areas with existing, elevated risks of terrorism and militant activity such as Afghanistan, Egypt, Iraq, Libya and Somalia. This was highlighted in Afghanistan in 2018, when militants bombed a densely crowded cricket tournament in Jalalabad at the onset of Ramadan, killing eight and wounding 45 others. A similar incident occurred in the capital Kabul on 4 June, when a suicide bomber targeted a group of Afghan clerics, causing 36 casualties. IS is likely to issue threats and call on its supporters to conduct terror attacks during the month, as it has done in previous years. During Ramadan in 2018, IS claimed responsibility for attacks globally, including in the capital cities of Afghanistan and Iraq.
In addition to terrorism concerns, Ramadan may also exacerbate heightened sectarian tensions in some locations of the Muslim world, which could prompt violent incidents. Sectarian tensions are especially heightened between the 19th-21st days of Ramadan, when Shiite and Sunni Muslims commemorate the death of Ali, the brother-in-law of Prophet Muhammad. In previous years, various militant groups have conducted bombings or small-arms attacks against crowds partaking in religious gatherings during the three days. In June 2018 a twin bombing on a Shiite mosque in Baghdad occurred during this three-day window; at least 20 people were killed and over 110 were wounded.
To address the heightened threat from terrorist groups during Ramadan, increased security measures are typically implemented. In Saudi Arabia, additional security personnel are deployed, especially around the Muslim holy cities of Mecca and Medina, which receive an influx of pilgrims during the month. In other countries across the Middle East and North Africa region as well as other Muslim-majority countries, additional security personnel and police patrols are stationed at and near religious facilities and crowded spaces for the duration of Ramadan. While the vast majority of nations with a predominantly Muslim population do not experience violent attacks during Ramadan, countries with already elevated levels of terrorism are at a particularly heightened risk of an attack, including Afghanistan, Iraq and Pakistan. As a result, travel to countries with more pressing terrorism concerns should be carefully evaluated during this time.
Safety concerns
In addition to elevated security concerns, there are notable safety concerns during Ramadan, which include increased road traffic accidents and overcrowding issues. These concerns are most prominent before dawn during the start of the fasting day and after dusk when the day-long fast is broken, called Iftar. Concerns include overcrowding at or near religious sites, restaurants and transportation hubs. Other concerns during the affected times include, but are not limited to, severe traffic congestion resulting in extensive delays and difficulty accessing basic amenities such as medical facilities and water accommodations. An increased number of road traffic accidents has also historically been reported in Muslim-majority countries during Ramadan, including in Oman, Qatar and the United Arab Emirates. The majority of incidents have taken place between 09:00 – 10:00 local time, coinciding with the morning rush hour during Ramadan due to altered working times throughout the month. Overland travel during the Ramadan season should be coordinated in advance to mitigate associated risks and possible delays in transit.
Recommendations
During the month of Ramadan, travelers are advised to adhere to local customs, including prescribed eating and hydration times. This is especially true if in a public setting to avoid negative or unwanted attention from locals or authorities.
Travelers should be particularly mindful of their standards of dress in conservative locations during Ramadan and should wear conservative attire where possible; this is especially relevant for female travelers.
Adhering to business hours and customs during Ramadan is recommended; businesses may commence operations during the late morning or early afternoon hours, then work throughout the late afternoon, prior to breaking the daily fast after sunset. 
Overland travel plans should be scheduled to avoid times and locations that see increased congestion issues and traffic accidents. In many countries, these concerns are heightened before dawn, after dusk and during the late morning rush hour. 
Any form of public indecency and the consumption of alcoholic beverages will not be tolerated in many predominantly Muslim locations. Individuals accused of such acts may incur larger penalties than would be handed down during the rest of the year. 
Dialogue regarding religion and politics should be avoided as even comments intended to be non-threatening about sensitive topics could be misinterpreted. 
Travelers are advised to maintain a low profile and exercise increased situational awareness due to the threats of terrorism associated with Ramadan. Some locations may be more prone to terrorism-related concerns or general violence, including sectarian violence, during the month, and associated caution is warranted in such areas.