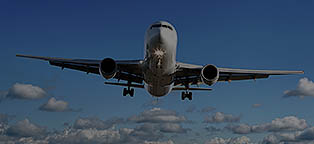 02/01/2017
No two vacations are alike: Some may involve relaxing on a beach for two weeks while others require strapping on hiking shoes for a long weekend. Round-the-world trips are a vacation all their own: Adventurous - or simply time-constrained - travelers can customize how many cities they add to their list and can go for as little as two weeks and as long as six months.
However, the prospect of setting up a round-the-world trip can overwhelm travelers: There are many moving pieces and there can be several itineraries to keep track of. Here's how to get started planning a round-the-world adventure:
Make a list of your top destinations
Don't worry about consulting a map just yet. Write down every place you want to go to. Be as specific as you can: visiting Rio de Janeiro during Carnival or Vienna during the holiday markets will help inform your decisions when it comes time to book a plane ticket. Publications like Time Out - which works in major metropolises - is a great resource to discover scheduled events during the year, especially if you have a city in mind but are flexible about when to go there.
Know how long you can go for
Time constraints are a blessing and a curse: Knowing how much time you can set aside for your travels will make it easier to book flights and hostels. However, time limits can also make travelers feel like they have to fit fifteen countries into a two-and-a-half week vacation. Look back to your list of destinations and rank your top choices. Also spend some time thinking about your daily itineraries and be sure to block out time for aimless wandering. Packing vacations with non-stop activities can start to feel like work if you have too much to do. Some travelers may only want to visit three cities during their travels to really get a feel for the areas. Others may prefer to break double digits.
Pull out a map and start plotting
Once you have your favorite cities chosen, start marking up a map. Take note where your destinations are in relation to major flight hubs like London, Paris, and Berlin in Europe, Hong Kong and Sydney in Pacific Southeast. Flights are typically cheaper to these major destinations, noted Andrea Sachs for The Washington Post. Travelers can then take smaller regional flights as well as ground transportation to get to their city of choice.
Start booking tickets
Now comes the exciting part: booking your flights! Travel blogger Nomadic Matt highlighted the different ways you can book your itinerary: You can choose to do all the legwork on your own, which is ideal if there are only a few cities you'd like to visit. Longer trips that slingshot you from one continent to another may require the help of a professional. Travelers can use sites that provide assistance like BootsnAll, or they could work with a travel agent specializing in round-the-world adventures. Make this year the one to begin a round-the-world journey!


Contact your travel insurance provider for further assistance.

The information contained here is provided by Brafton. AIG Travel assumes no responsibility for the use, accuracy, or interpretation of the information contained herein.