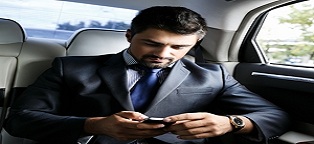 09/13/2018
The sharing economy has revolutionized several industries while offering jobs to millions of people. Companies like TaskRabbit, Uber and Craigslist implemented systems to encourage the sharing of goods and services between individuals. Currently, people use the sharing economy on a daily basis, whether they are traveling to work, running errands or going on a business trip. These industries have not yet reached their peak; Juniper Research estimated that the sharing economy will produce $40.2 billion in revenue by 2022.
When you travel for business, you might want to make use of the sharing economy. The main purpose of the sharing economy is to make consumers' lives easier. Surely, you want to simplify your trip as much as possible so you can think less about your accommodations and transportation and more about the business you are conducting.
Lodgings
When Airbnb first came out, critics found the idea of staying in someone else's home as an invasion of privacy. However, it is currently one of the most profitable 21st-century creations. By the beginning of 2018, 300 million consumers had used Airbnb according to TechCrunch.
You might decide to use Airbnb when traveling, as booking prices can be cheaper than hotel costs. Travelers can save money on food with Airbnb, as many homes are equipped with full kitchens. Airbnb understands the importance of comfort and convenience while traveling for work. The company recently launched a corporate travel management initiative to cater to business travelers seeking high-quality accommodations on trips.
When booking an Airbnb, take a few factors into consideration: the location, amenities and space. The cheapest Airbnb listings might be located far away from the location where you will be conducting business. Try to find somewhere in a safe location with a decent price. As for the amenities, you will likely need Wi-Fi and closet space. Additionally, you might need some small appliances, like irons or hairdryers, to help you look your best on your trip. Finally, make sure you book a private accommodation if you would prefer the space to yourself. If you accidentally book a shared space, you might face some distractions while working from your Airbnb.
Transportation
Ride-sharing services, like Uber and Lyft, provide millions of rides to passengers. These two apps have dominated the transportation industry in recent years. According to an eMarketer study, one-fifth of the U.S. population called an Uber in 2017. Ride-sharing services are oftentimes cheaper and more convenient than those of traditional taxi companies.
When traveling for business, you might need to get around a new town or city. Ordering a ride on Lyft or Uber using your smartphone can have you on the road in minutes. Business travelers can order shared vehicles with other riders for dirt-cheap costs or have the backseat all to themselves. Additionally, Uber offers XL cars for large groups - or individuals who want to spread out - or luxury vehicles, so business travelers can pull up to their meetings in style.
If you travel to a city that is known for being car-friendly, you might also consider getting a car for the day from Zipcar. Oftentimes cheaper and more flexible than renting a car, consumers can use Zipcar to "borrow" cars located throughout cities and towns for hourly costs.
Contact your travel insurance provider for further assistance.
The information contained here is provided by Brafton. AIG Travel assumes no responsibility for the use, accuracy, or interpretation of the information contained herein.