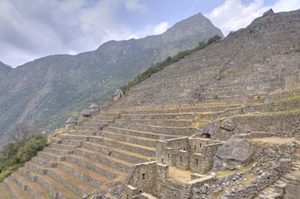 02/19/2013
Whether you're traveling in Europe, Asia, North America or anywhere in between, there is certainly no lack of appealing hiking opportunities. However, there are certain destinations that literally stand above the rest. Some of the best trails are at the highest altitudes on earth, and aside from offering great views of the surrounding countryside, they also have some added adventure. Here are a few high-altitude hikes that are best, according to Forbes:
Machu Picchu
Arguably one of the most famous archeological sites in the world, Machu Picchu - and making it there - is an adventure in itself. Visitors can follow the classic Inca Trail to the iconic ruins, and the journey is certainly a challenge. Depending on which way you go, it can take about four to five days to complete the journey, and the change in altitude is one of the most appealing aspects of the trip.
The longest trails will bring you to about 12,000 feet above sea level, but the actual ruins of Machu Picchu reside about several thousand feet lower. While the views are among the best you're likely to find during your travels, it's important to take things slowly, because the abrupt change in elevation can result in altitude sickness. 
Jungfrau, Switzerland
While the Swiss Alps are mostly known for being home to some of the best skiing in the world, there are also ample opportunities in this high altitude enclave. Jungfrau is one of the highest mountains in the Bernese Alps that is certainly not for the faint of heart, but it provides some stunning views of the Aletsch Glacier. However, for those seeking a more leisurely, yet no less stunning, journey along the mountain, the Jungfrau cog railway goes through the highest train station in Europe, which sits at 11,332 feet.
Mount Baldy, California
The United States is home to some stunning high-altitude hikes as well, and that includes California's Mount Baldy. Located in picturesque southern California, the peak stands about 10,070 feet, and offers views you're unlikely to find anywhere else. There are also multiple options on how to get to the top. You can elect to take the so-called Ski Hut Trail, which covers about eight miles and is somewhat challenging, or opt for the tram that also takes you to the peak.