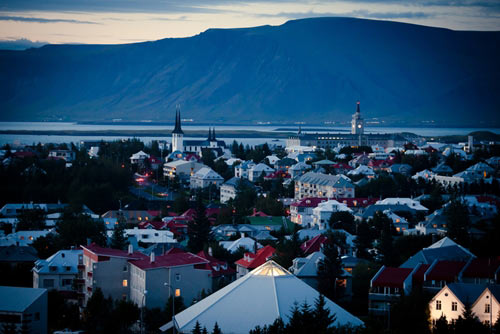 10/7/2016
Over the past few years, Iceland has turned from a rather unexplored destination into a vacation hotspot. What triggered this shift in popularity? One of the major reasons is the sudden dip in airfare rates. According to Conde Nast Traveler magazine, you can book a trip from airlines like WOW for as little as $99 from certain U.S. cities. Attractions like the Blue Lagoon have also started popping up in travel magazines as must-see, otherworldly sites, which has played a role in Iceland's emerging popularity.
If you're planning a trip to Iceland, there are a few activities you have to try while you're there, and others that have been deemed both overrated and overcrowded by frequent travelers. Take note of these dos and don'ts to ensure you're making the most of your vacation to the trending destination.
1. Do hike through Skaftafell Ice Cave
If you've ever wanted to explore a cave covered in breathtaking blue ice, the Skaftafell Ice Cave is the place to go. It's often rated No. 1 by travel sources as the most beautiful ice cave in the world. The natural wonder is most frequently sought out by adventure seekers, as the cave requires a lot of hiking and exploration.
Online travel source Places to See In Your Lifetime noted that when the massive glacier moves even just a millimeter, the loud cracking sound can be heard throughout the cave, adding an element of adventure and excitement to the tour of the attraction. Many travel agencies offer tours to the Skaftafell Ice Cave, which is only safe to hike through in the winter because the ice won't melt. This is also when the blue ice is most visible.
2. Don't take a tour bus
There's a lot to see in Iceland, which can overwhelm travelers. However, most experts recommend avoiding tour buses. While they might enable you to see a longer list of places in a shorter amount of time, this doesn't mean that they're the best way to see the country's attractions. To really experience all that Iceland has to offer, you have to explore its sights on your own. According to traveler Jayna Maleri, this is best done by car, as this allows you to have the best of both worlds - you get to see more than you would walking, but you have more control over where you go.
"Renting a car in Reykjavík is easy - the usual suspects, including Avis, National, Enterprise, and Hertz all have outposts - and because all cars are outfitted with snow tires, it's a year-round option," Maleri explained to Conde Nast Traveler. "If driving's not your thing, but adventure is, you can also hire a chauffeured jeep to take you off-roading - let's see a tour bus do that."
3. Do view the breathtaking Gullfoss waterfall
Gullfoss is located on the White River in south central Iceland. Regular rain and glacier runoff make the natural wonder the biggest volume waterfall in Europe. In the beginning of the 20th century, Iceland considered using the waterfall's immense power to generate electricity, but it's now simply for the viewing pleasures of tourists and locals alike.
In the winter, the waterfall is particularly popular, as the surrounding ice and snow create a one-of-a-kind sight. You can view the waters from one of two levels, but the path to Gullfoss can become icy and snowy in the winter, so it's best to go with a tour, according to TripAdvisor.
4. Don't forget to explore the unexplored
Just because many of Iceland's activities and natural wonders are incredibly popular doesn't mean that you should avoid them - who would ever skip out on seeing the Northern Lights? However, leave a day or two of your trip for taking the path less traveled, as you'll find many sights you have to see to believe.
For example, while Gullfoss is definitely a must-see attraction, twin waterfalls Hraunfossar and Barnafoss are visited by fewer travelers and are just as spectacular. The waters are an unforgettable shade of turquoise and lie just 90 minutes from the country's capital. If you go during the evening, the sunset adds a touch of pink to top off the unbelievable sight.
Many of the country's cities are flooded with flea markets and shops that shouldn't be overlooked either.