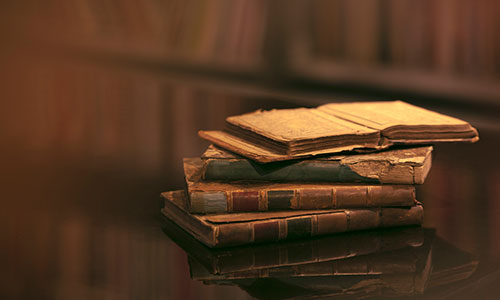 2/25/2021
There's no better way to spend an evening inside than curled up with a classic book (preferably by a crackling fire with a warm drink). Use your favorite books to inspire your favorite vacations and visit sites from beloved stories. We've compiled some ideas to get your reading and travel lists started. We promise there are no story spoilers below!
London, England
Authors from Virginia Woolf to Charles Dickens have stories rooted in this vibrant city. London itself evokes thoughts of old-world England, cobblestone streets, and a city full of charm. But perhaps one of the most famous stories from London is that of Sherlock Holmes and the intellectual Dr. Watson. Visit their famous detective agency at 221B Baker Street in London, which hosts a museum for fans of Sir Arthur Conan Doyle's famous detectives. 
Vimmerby, Sweden
Sweden is home to one of the most famous and adored red-headed, freckle-faced little girls in literature – Pippi Longstocking (Långstrump in Swedish). Pippi is known for her confident and tomboyish attitude, her pet horse, her best friend (who just so happens to be a monkey), wild adventures and a vivid imagination. The story of Pippi was written by Astrid Lindgren in 1945 and today you can visit Pippi at Astrid Lindgren's World in Vimmerby.
New Orleans, Louisiana
Eleven years after author John Kennedy Toole's death, "A Confederacy of Dunces" was published through the efforts of fellow writer Walker Percy and Toole's mother. His novel earned Toole a posthumous Pulitzer Prize for Fiction.1 Any part of The French Quarter in New Orleans could easily be the backdrop to the colorful antics of the main character Ignatius J. Reilly. New Orleans celebrates the Pulitzer-winning novel that calls its city home with a life-sized statue of Ignatius. 
La Mancha, Spain
Follow in the valiant footsteps of Don Quixote as he travels through La Mancha, Spain, defending the helpless and destroying evil. Written by Miguel de Cervantes Saavedra in the 17th century, Saavedra never identifies more than a few of the towns that Don Quixote's adventures take him to, leaving readers to explore the whole of La Mancha, Spain for themselves. 
Prince Edward Island, Canada
Author Lucy Maud Montgomery was inspired by her family's home when writing the classic story "Anne of Green Gables." You can visit the inspirational home today which has been converted to a museum open to the public. The Anne of Green Gables Museum is run by descendents of Lucy Maud Montgomery and perfectly captures the wonder that inspired L.M. Montgomery so many years ago.
Sources:
1: http://www.goodreads.com/book/show/310612.A_Confederacy_of_Dunces