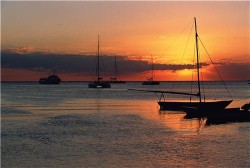 10/20/2011
The Dominican Republic is the perfect place for escaping a cold winter this year. With a number of well-priced activities, this location is also a great choice for vacationers who are on a budget. Saving money on vacation is important and can make necessities such as travel insurance easier to purchase.
Punta Cana in the Dominican Republic is noted as the number one spot in Let's Go's Top 10 Budget Winter Travel Destinations of 2010. Cheap flight options as well as affordable hotels are what made the resort town stand out, but the wide variety of entertainment options is also alluring.
Visitors to Punta Cana will find that many fantastic events are centered around the beach and water. Sailing is very popular and those interested in hiring a captain can take off for the day on an adventure into the Caribbean Sea or on a fishing tour. Travelers who wish to immerse themselves in the water can feel free to explore the many coral reefs around the island. The options in Punta Cana are limitless, as long as visitors like fun in the sun.