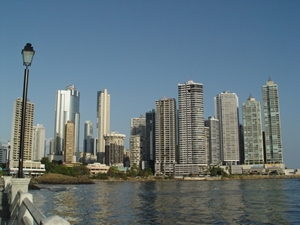 5/8/2013
People who travel to Central America often visit for the natural appeal, but Panama City is working to change that. Over the last decade, the Panamanian capital has slowly risen to become a bustling metropolis that combines the modern appeal of big city life while still retaining some of its old charm, The New York Times reports.
The transformation has been a concerted effort on the part of local officials, and the fruits of their labor have certainly paid off in recent years. In 2012, the city hosted its first modern dance festival as well as its inaugural international film festival. Not only that, but the skyline has become more crowded, helping give Panama City an atmosphere many would not have expected 15 years ago.
"You drive in and see all these skyscrapers and you have to wonder, is it just a mirage or does it have any substance?" architect Johann Wolfschoon told the Times. "What we need to be is amazing. Not amazing for Panama, but amazing."
There are a number of highlights you can hit during a trip to Panama City, but one of the best is the Torre de la Catedral, which stands as a testament to the city's enduring history.