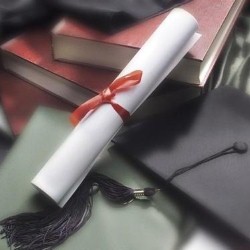 5/19/2011
The sunny city of Palo Alto is home to one of the country's best educational institutions, which makes for an ideal environment to discover inspiring attractions in a youthful, modern atmosphere.
The famed Stanford University came from humble beginnings. According to Lonely Planet, Leland Stanford and his wife lost their young son to typhoid and chose to design the college in his honor. West of campus is the remnants of the Stanfords' barn that can be reached by hiking trails.
Science geeks may rave over Stanford's underground experiment called the Linear Accelerator Center. Paired up with the U.S. Department of Energy, specialists crash particles together to observe changes in energy. The two-mile long complex is open for tours to individuals over 12 years old.
A fun place to grab an old fashioned fountain soda is the Palo Alto Creamy, reports The Los Angeles Times. Since the 1920s, this eatery has kept true to its roots be serving American classics like shakes and crispy fries. If feeling indulgent, patrons can order the tongue-in-cheek "Bubbly Burger" which is a sandwich sided with a bottle of Dom Perignon.