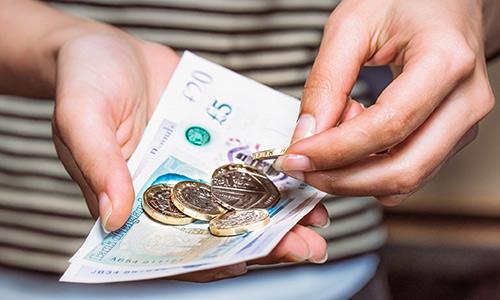 01/05/2017
Visiting a new city is always a pleasure, and one way to double your fun is to stretch your budget. By being careful about how you spend your money, you can afford to fit in an extra day, splurge on a fancy dinner or simply make sure your trip doesn't break the bank.
Small measures to save, you can make sure your vacation isn't too expensive. Use these ideas for keeping your next adventure within budget:
1. Not all hostels are created equal
Opting to stay in a hostel is one of the easiest ways to make sure your trip doesn't become too costly. But whether you're traveling in a major city or exploring a more remote area, it's worth taking the time to do some research before selecting a hostel. Not only can the daily rates vary depending on the location and when you book, but some hostels can have many more amenities than others. Access to a kitchen, for example, is an incredibly useful resource. Don't just pick the first option you see on the web. Get online and spend some time looking at reviews and photos so you can pick the best, most cost-effective hostel.

2. Get thrifty with your food budget
Sampling a country's food is a great opportunity to get a taste of local culture, and it's worth setting aside some money specifically for meals. That being said, you don't need to eat in a big expensive restaurant to enjoy some new cuisine. Sometimes the best places to go are smaller shops or even food trucks and carts. Here you can sample a region's most authentic food. Another smart move is to cook for yourself. As Student Universe pointed out, this reinforces the importance of selecting a hostel with a kitchen. Ask a few locals about easy dishes you can make on your own and head to the market to pick up ingredients. This is a wonderful way to get acquainted with an area and to save some money in the process.
3. Be proactive about your cash
Hidden expenses are the easiest way to upend your budget, and simply getting more cash can be an expensive affair. Lonely Planet suggested reaching out to your bank before you leave to learn more about your options. You may be able to purchase a prepaid card and avoid currency exchange fees, or you can learn what types of ATMs are best for you to use. Always be conscientious about where you keep your wallet, as losing your cash or credit card could also be a big problem.
4. Stay away from the biggest landmarks
A city's most cherished locales may unfortunately have a rather steep entrance price. Less well-known spots can be very beneficial for maintaining a steady budget. Even better, some attractions may be free, and public parks and other areas represent an excellent opportunity to snap a few memorable photos. Talk with people at your hostel about some of the best places to visit.
By taking small steps, you can save a bit of money on your trip and ensure your budget stays intact.

Contact your travel insurance provider for further assistance.

The information contained here is provided by Brafton. AIG Travel assumes no responsibility for the use, accuracy, or interpretation of the information contained herein.