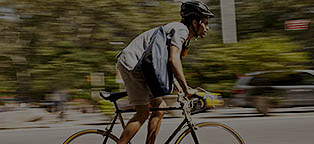 04/20/2017
Earth Day is celebrated on April 22 and this holiday was founded in 1970 by Senator Gaylord Wilson in response to various instances of toxic gas emissions throughout the country and waste dumping in American bodies of water, recognizes those who work to protect the United States natural resources and is now celebrated all over the globe. 
A brief history of ecotourism and sustainable travel
According to Good Nature Travel, the official blog of the World Wildlife Fund and Natural Habitat Adventures, Hector Ceballos-Lascurain, a Mexican architect, first used the term "ecotourism" in 1983. However, the concept of traveling to the world's various natural wonders for the purpose of scientific exploration and cultural learning really first took shape in the 19th century. Its arguable creators included eventual evolutionary theorist Charles Darwin, Alfred Russel Wallace and Amazon rainforest explorer Henry Walter Bates. These expeditions were typically referred to as "Grand Tours." 
These days, sustainable travel is now promoted globally by nonprofit advocacy groups - including the International Ecotourism Society, International Union for Conservation of Nature, and Sustainable Travel International - and praised by the United Nations. Such organizations monitor the travel agencies that offer ecotourism packages, to ensure they are in keeping with sustainability best practices and contributing positively to the locales their clients visit on vacation, and offer certifications to travel providers that meet or exceed their standards.
Fundamentals of sustainable travel
The mission statement of Sustainable Travel International, while unique in its exact wording, provides a reasonable summary of what ecotourism organizations hope to promote in their work. Some essentials include: 
Traveling to regions with communities that stand to benefit economically and socially from tourist dollars.
Taking necessary precautions to ensure that any trash, waste or other byproducts of visitors' presence doesn't disturb or harm the local ecosystem or the resident and native population.
Designing and building hotels, spas and other tourist-oriented establishments with sustainability in mind, emphasizing energy efficiency, recycling and conservation.
Maintaining these and other principles is contingent on you as well as the hospitality, restaurant and consumer goods businesses operating in ecotourism hotspots.
Ideal sustainable travel destinations
While you could technically practice the tenets of ecotourism anywhere you traveled as long as you remained cognizant of your energy use and waste disposal and were respectful of the local community, several countries and cities have emerged as premier centers of ecotourism in the past few decades. Here are a few of the best:
Costa Rica: As it's arguably the best-known ecotourism destination, the Costa Rican hospitality industry is laser-focused on nature and sustainability. Highlights include ecolodges nestled in rainforest canopies and national park tours that showcase the diverse flora and fauna.
Kenya: While safaris once brought to mind sad reminders of xenophobic and greed-driven colonialism, more than a few of these expeditions are now run by tour providers that have great respect for the animals and native people of Kenya. Some will donate portions of their profits to the Maasai and other Kenyan tribes.
Himalaya Mountains: Truly adventurous and climbing-experienced tourists greatly benefit the Sherpa population of communities surrounding the unique Himalayas, as guide work is the primary source of revenue for many Sherpas. Those with less of a taste for heights can have an equally enlightening ecotourism experience in the Indian portion of the Himalayan Mountains. 
Pantanal wetlands, Brazil: Because this remarkable region of western Brazil is considered threatened, look for tour companies that are known for emphasizing environmental responsibility - which several do, according to Forbes.Today, many people worldwide find countless ways to incorporate sustainable and environmentally friendly practices into their daily personal and professional habits. But did you know you can make these priorities a part of your next vacation? By adopting and sticking to the principles of what's often called "sustainable travel" or "ecotourism," you can be sure that your leisure time won't just be you taking a much-needed break - it'll ultimately be for the environment's greater good. Read on to learn about the primary tenets of ecotourism, as well as some ideal destinations.
Contact your travel insurance provider for further assistance.

The information contained here is provided by Brafton. AIG Travel assumes no responsibility for the use, accuracy, or interpretation of the information contained herein.