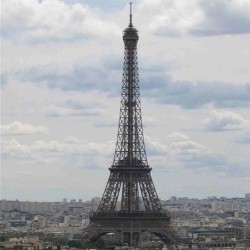 08/24/2012
Sightseeing tours are nothing new, but the Paris Pass is tourism with a twist. The specially designed package offers travelers free entry to over 55 museums and monuments as well as unlimited travel on the Parisian metro and buses.
The pass may be ideal for honeymoon travel, as it not only applies to top attractions but also to experiences such as a French wine tasting and a Bateaux River cruise. The full pass also comes with a guidebook, bus tour and other special offers.
Ultimately, the value of the pass will be determined by what type of traveler is using it. For fans of art and culture, the access to famous landmarks such as the Louvre, Arc de Triomphe and Palace of Versailles - along with the added bonus of skipping the queue at these locations - may be enough to make the pass a worthwhile investment.
As tourism in cities across Europe increases, smart travelers will look into whether or not their destination offers this type of all-inclusive pass. Students and seniors should think twice about purchasing customized passes for any city, as should anyone participating in family travel, since several attractions have discounted prices for young children or certain age ranges. Another tip is to check whether the dates of travel coincide with any special promotions or events which may affect costs.