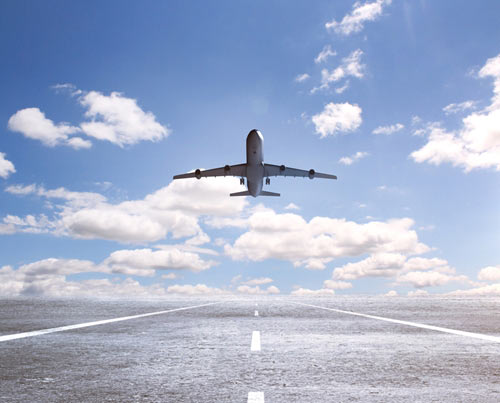 2/2/2017
Most people try to avoid layovers when booking their flights. After all, the majority of the time stopovers simply postpone your arrival to the destination you really want to go to. However, what if your airline offered you a free layover at one of your ideal locations? According to Conde Nast Traveler, it's becoming increasingly common for airlines to have free layovers as an option for certain flights. Not only do travelers save money - nonstop flights tend to be more expensive - but they also enhance their trips with a free mini vacation along their journey.
Finding a deal
How do travelers snag these deals? Brian Karimzad, a travel advisor for Milecards.com, explained to Conde Nast Traveler that finding a free layover flight is simple, with the help of a little research. Knowing what to look for in your search is also important.
"The truth is, though, that simple experimentation can yield good results," Karmizad told the online travel source. "It's also a good idea to call the airline directly and ask officials about any current offers they have, as it often requires a bit of digging before you will find what you're looking for. Travel agents are also helpful in this circumstance, as they tend to know the ins and outs of the industry and will inform you of which airlines usually allow layovers at no charge."
According to popular travel sources, there are a few airlines that sell tickets with layovers in hotspots like Tokyo and Ireland.
1. Japan Airlines - Tokyo
According to USA Today, Japan Airlines offers free stopovers in Henada and Narita airports in Tokyo and Osaka, Japan. To find these layovers, use JAL's booking tool on its website and choose the stopover option in the search box. For shorter trips with stopovers, simply use the same process you would for booking a round trip and keep an eye out for any available overnight stops in Tokyo.
However, if you find that your round-trip ticket price is higher than a multicity ticket, you may be able to contact an official from the airline that can help find you an affordable deal, as the airline promises a free stopover that shouldn't add any fees.
2. Aer Lingus, Icelandair and Virgin Atlantic - Europe
Have you ever wanted to take a trip to Ireland, but simply haven't had the opportunity? Aer Lingus enables passengers to stop in Ireland on the way to other European countries. The best part about it is that the mini trip is completely free. Similarly, Icelandair offers no-cost layovers in Reykjavik, Iceland, and does a good job at promoting these stops so they're very easy to locate while planning a trip.
Virgin Atlantic is one of the only airlines that offers a free stop in the U.K. Touching down in London has never been more convenient with this new layover option, which is also widely advertised on the website.
3. Emirates - Dubai
Smarter Travel explained that Emirates currently offers connecting flights to 140 destinations. To accommodate passengers, the airline sells stopover packages that provide travelers with visas free of charge for stays as short as 36 hours. However, if you're searching for a quick booking procedure, this may not be for you. You usually are unable to do everything online. After you've purchased your tickets through the website's booking engine where you'll find options for stopovers, you will have to contact a travel agent or go to the Emirate's office to make final arrangements and purchase the stopover package.
Although it seems like a lot of work, packages tend to start around $48 per night and include everything from hotel transportation to tours and some meals. Not to mention temporary visa applications are generally $160 or more, so having one provided to you for free reduces your expenditures even more.