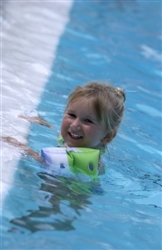 11/9/2010
People traveling with children may have difficulties finding a vacation package or resort that caters to all age groups in the family. Some may feel like they have the choice between taking an adult vacation or one that caters to children, but many resorts in the Caribbean are striving to reverse this misconception by offering packages for the whole family.
The Beaches Negril Resort in Jamaica allows small children to bake, read and play with Sesame street characters like Elmo and the Cookie Monster, according to the New York Times. Older children can play Xbox 360, stage a fashion show or play beach volleyball. Adults can enjoy themselves and relax in an adults-only hot tub, according to the news source, and the family can partake in snorkeling or kayaking lessons together.
The Club Med Punta Cana in the Dominican Republic is perfect for those families traveling with small children, because it's staffed with nannies with CPR training and pediatricians who offer daily supervision for children as young as four months, according to the news source. It's convenient for teenagers, too: the resort features jewelry-making classes, a teen spa and a skateboarding park.