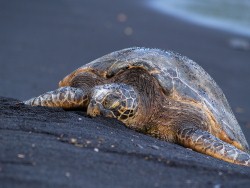 2/15/2012
Some travelers may shy away from Caribbean travel because they think the islands are too busy or crowded. However, there are some locations that have fewer tourists and are ideal for adventurous baby boomers looking to explore a new place. St. Eustatius, for instance is one such location that may be ideal for an exotic vacation.
Locals call the island Statia and it is most commonly known as one of the safest places around, with next to no incidents happening on the small locale, reports Lonely Planet. Those who visit often come for the historical significance, as Statia used to be a busy port of call. Guests may check out Fort Oranje or Fort de Windt for spectacular views and a look at some 18th century weaponry.
For catching some rays, travelers should not miss an afternoon on Smoke Alley Beach. According to Fodor's, this stretch of sand boasts various hues of black and beige to lay out on or try snorkeling along the shoreline.
Hiking is best around the Quill, as the extinct volcano has beautifully lush vegetation growing around its base, including fruit trees, orchids and massive elephant ear plants.