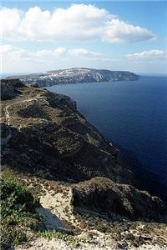 05/24/2010
Some tourists prefer quiet and serenity on their vacations rather than the hustle and bustle of most major European cities. One secluded getaway that might appeal to these travelers is Lake Prespa, in the Greek province of Macedonia.
 The county of Macedonia is not to be confused with the Republic of Macedonia, a small independent country which also borders the 273 square kilometer lake. Prespa also borders the country of Albania, serving as a meeting point for the three countries.
"Prespa" actually refers to two lakes, differentiated by the names Golema (great) and Mala (small). The lakes are the only in the Balkan peninsula to feature islands, many of which are rich in history. The island of Golem Grad is a nature reserve featuring centuries-old juniper trees and the remnants of settlements dating back to the eleventh century.
 The entire area is filled with similar history, including relics of the Byzantine and Macedonian empires. The island of Agios Achilleios boasts several ancient churches, monasteries, and basilicas. Be sure to look out for old frescoes near these sites, painted into the very rock.
Venturing into the mountains, visitors can catch stunning views of this relatively-untouched land, a true gem for the relaxed traveler.