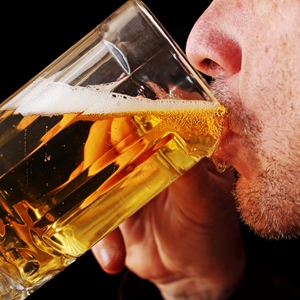 1/29/2014
The U.S. is home to thousands of craft breweries, from Boston to Seattle, that offer guided tours for tourists interested in learning more about the beer-creation process. Filled with large machinery, knowledgeable employees and tasting rooms, these buildings offer exciting local journeys for individuals looking to enjoy United States travel.
Harpoon Brewery
Located in the heart of Boston, the Harpoon Brewery offers visitors the opportunity to explore how craft beers are produced. Tours, which cost only $5, are led by Harpoon Beer Captains and feature a firsthand look at the equipment used to mix drinks, the mass-bottling process and access to a tap that features different flavors created by the company. In addition to featuring a full-service bar with their wide selection of alcoholic beverages in the lobby, the Harpoon Brewery uses excess yeast from the process to cook pretzels available for purchase. There is also a large store within the Beer Hall that sells merchandise, beer and refillable growlers.
Ommegang Brewery
Built on what used to be a hop farm, the Ommegang Brewery in Cooperstown, N.Y., was the first farmstead brewery built in the U.S. in more than 100 years. Ommegang Belgian-style beers have won numerous awards, including several World Beer Cup titles for their Belgian-style witbier, pale ale and dubbel ale. Tours are led on an hourly basis and take visitors on a journey through the farmstead brewing process, a style unlike what most American breweries feature. For an additional $3, participants can visit the tasting room to try up to six Ommegang beers. Additionally, guests are invited to eat lunch in the Café Ommegang located directly behind the main building.
Dogfish Head
Adorned with memorable landmarks including Bunyan's Lunchbox, the Steampunk Treehouse and outdoor fermenters, the Dogfish Head brewery in Milton, Del., is a must-visit for the passionate traveler. This tour is free, as are the four samples the brewery provides to tour participants. Prior to embarking on a guided expedition, guests must wear closed-toed shoes and are reminded that since they are visiting a live operation, detours may occur. Bunyan's Lunchbox serves travelers a variety of foods prepared using Dogfish Head beers, including brats, chowder and Hop-Pickles. Additionally, Dogfish Head owns alehouses around the state that serve the latest alcoholic concoctions from the brewery.