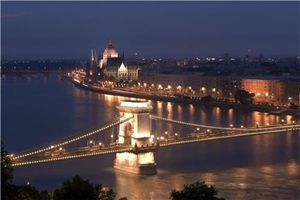 5/23/2013
There are certain destinations that are staples of family travel. Whether it be Bavaria, Germany, or the Grand Canyon, some tourist hotspots are famous for attracting families from all corners of the country. Those attractions undoubtedly have their appeal, but families looking for a break from the norm may want to take a different approach. According to Cheapflights.com, there are a few lesser-known family travel highlights that you should consider visiting during your next vacation as a group.
Pacific coast of Costa Rica
Many travelers tend to flock to Mexico for its beautiful beaches and compelling history, but if you keep going south and hit Costa Rica, you won't regret it. The western coast of the Central American gem has something for every member of the family, whether they want to explore the pristine coastline, experience the diverse wildlife or indulge in the country's rich culture. Among the best spots to visit is Santa Rosa National Park, where you can experience the breathtaking natural scenery of Costa Rica up close.
Utah's Canyonlands
The Grand Canyon attracts a lot of attention, and rightly so, but it is not the only stunning natural formation in the western U.S., and Utah's Canyonlands National Park is certainly testament to that. The park sees approximately 440,000 visitors each year and has become an ideal destination for families looking to inject some adventure into their travels. Hiking, biking and backpacking opportunities abound and there are many distinct highlights within the park. For instance, the famous Needles region features majestic spires of Cedar Mesa Sandstone.
Budapest, Hungary
Any trip through Europe brings you to plenty of cities that are perfect for families. London, Paris and Rome, just to name a few, are ideal destinations. But if you're looking for something off the beaten path, the Hungarian capital of Budapest might be your best bet. While it may not have the high profile of the bigger cities in western Europe, it's certainly not lacking in things to do. For instance, the enormous Hungarian Parliament Building has been one of the most recognizable structures in the country since its completion in 1904. Other must-see destinations include Buda Castle, which rests above the Danube River, and János-Hegy, one of the city's iconic hills that rises more than 1,730 feet above the city.