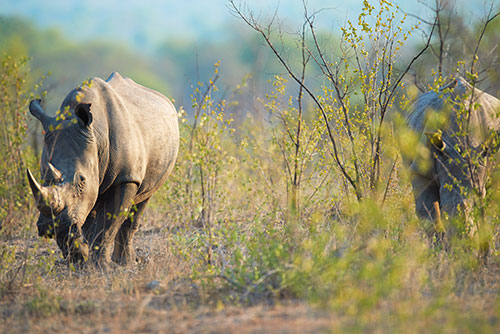 7/3/2014
For many Africa travel enthusiasts, climbing Mount Kilimanjaro is the challenge of a lifetime. At 19,341 feet, the mountain can be a treacherous climb, giving anyone who conquers the summit good reason to be proud of their accomplishments and spread the word about what they've done. For some, though, making it to the peak is only a means to an end. Since the feat is so difficult, climbers often take the occasion to raise awareness of the issues that are most important to them.
Clean water for Kilimanjaro
Kilimanjaro tests even those with adventure travel experience, given its sometimes rough terrain and extreme elevation changes. For Spencer West, the c even more strenuous, and that much more meaningful. According to Me to We, an organization that supports travel volunteerism among other charitable projects, West lost his legs at age 5 due to a genetic disorder, and climbed Mount Kilimanjaro in 2012, mainly using his hands. Not only did West make it all the way to Mount Kilimanjaro's highest point, he did so to raise money to bring clean water to local people who needed it.
Since then, West has also completed a 187-mile journey across Canada and had success as a public speaker. Most of his efforts continue to support his vision to bring clean drinking water to people who need it.
Conservation climbers
Others are using their climbs to help local animal populations. Also in 2012, a group of 14 women from the Aspen, Colorado, area undertook a climb of Mount Kilimanjaro to raise money for rhino conservation near the mountain in Tanzania, according to the Aspen Daily News. One of the climbers, Ginna Kelly, founded a nonprofit called Climb for Conservation, aimed at raising money for wildlife causes through mountain climbing and other difficult trips.
According to the organization's website, donors helped Climb for Conservation contribute $29,394 to the Mkomazi Rhino Sanctuary in 2013. The fundraising achievement was a direct result of the inaugural climb of Mount Kilimanjaro. Climb for Conservation chose to support rhinos partially because they don't get the attention that other endangered species get.
"Rhinos just aren't as cute and cuddly," Kelly told the Daily News.
Basing charitable contributions on a big achievement like a climb can sometimes secure funding for sources that wouldn't otherwise get it. By tying donations to a worthwhile goal, fundraisers can convince other people to support them, so that they can pass on the money to their favorite causes.