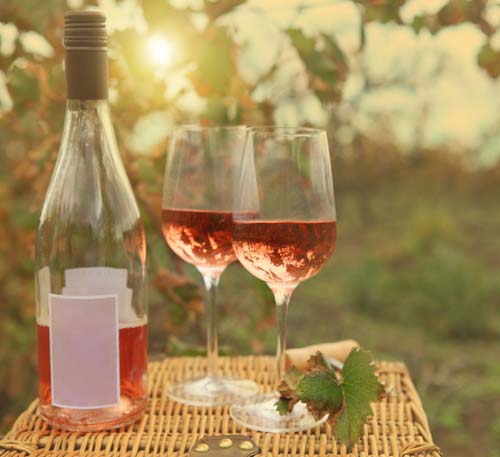 10/12/2015
Wine tourism has grown dramatically over the years, leading certain hotels to offer packages catering to travelers looking to spend their vacation exploring a world of vineyards and wine tastings, according to The Drinks Business. This is great news for wine lovers, as hotel packages centered around vineyard tours and wine making have become increasingly easy to stumble upon. However, online travel sources have narrowed down the long list of vacations to five that travelers crazy about wine should be sure to check out.
1. Venture through the wine cellars of Paris, France
Paris is home to some of the best hotels for wine lovers. According to Conde Nast Traveler, one of the most renowned is the Four Seasons George V. This is one of Paris's most exclusive hotels, with a newly opened 86-year-old wine cellar offering monthly wine tastings where guests can embark on a tour of over 50,000 bottles.
2. Bath in the red wines of Mendoza, Argentina
The Drinks Business suggested Mendoza, Argentina, for a quaint, unique wine tasting experience. Some of the city's lodges offer rare spa treatments and even red wine baths for wine connoisseurs looking for an unforgettable experience. The source mentioned one hotel in particular, the Cavas Wine Lodge, which is located on a 35-acre vineyard, where travelers can indulge in over 200 of Mendoza's best wines. There are always wine tastings going on and guests can even dine privately in the hotel's wine cellar or treat themselves to signature wine therapy treatments.
3. Get up close and personal with vineyards in Franschhoek, South Africa
Franschhoek, South Africa, is a beautiful, historic vineyard town from the 17th century, lying only a short distance from Cape Town. It's a great destination for Africa travel where wine fanatics can view grape vines that make some of the finest wines up close, according to Conde Nast Traveler. The site recommended Mont Rochelle, a small 22-room hotel with daily wine tastings and the option to explore the 37-hectare vineyard on foot.
4. Look to the future and reminisce in the past with wines from Elciego, Spain
Elciego, Spain, is home to some unique vineyard hotels. The Drinks Business suggested the Marqués de Riscal, a futuristic hotel that opened in 2006 with modern, whimsical architecture that gives guests a glimpse into the years ahead. However, the past is more present then ever through the Vinos de los Herederos de Marques de Riscal vineyard that the hotel is settled on, which dates back to 1853. Daily vineyard and wine cellar tours provide guests with a look into over 8 million bottles, featuring brand-new wines and some from as far back as 1862.
5. Indulge in one of the largest selection of champagne in Hong Kong, China
The Mandarin Oriental hotel surprises visitors with is 12- seat dining room tucked away inside its lower level. The Krug Room features a sampling of the world's second-largest champagne collection of 180 bottles. World-renowned chefs prepare a 14-course meal for guests, paired with rarities like the Magnum Collection 1973, according to Conde Nast Traveler.