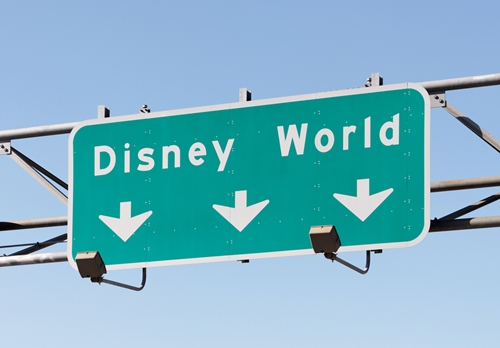 2/2/2016
It's no surprise that one of the most popular movies of 2014 is starting to take over amusement parks and cruise lines across the country. The adorable snowman and princess duo from "Frozen" have begun showing their faces at more than just Disney amusement parks, including performances of "Frozen On Ice" in major travel destinations such as New York and Chicago.
Giving family travel an extra infusion of excitement, rides and cruise ships designed around the kid-friendly film have already caught the attention of travelers. Be sure to keep an eye out for these travel opportunities to get up close and personal with the beloved "Frozen" characters.
1. 'Frozen' attraction at Disney Parks
Tom Staggs, chairman of Walt Disney Parks and Resorts, explained that Disney parks have already begun to incorporate "Frozen" themes into their live performances, including Frozen Summer Fun Live at Hollywood Studios. There are also character appearances at almost every Disney theme park in the world.
However, Staggs noted that guests were eager for more "Frozen" infused themes and shows, which is why the Norway Pavilion in Epcot - one of four Disney parks in Florida - is currently undergoing construction for the a new attraction from the movie.
According to the Disney Parks Blog, the addition to the park will replicate Arendelle, the city in which the film takes place. Guests will be greeted by Princess Anna and Queen Elsa before finding themselves in the middle of some of the movie's most famous scenes. The announcement of the new attraction is expected to increase the number of Epcot's visitors - already at 11 million a year.
2. Arendelle-themed Disney Cruises
Conde Nast Traveler recommended that young travelers check out the Disney Magic and Disney Wonder ships that travel to parts of Europe and Alaska this summer. The cruise line will feature a series of "Frozen" games and events for the youngsters on board. Passengers even get to spend the day with a few of the characters or see them sing in one of the new performances available to guests.
If that's not enough, the lobby will also be redecorated to mimic the movie's iconic wintry theme, complete with snow-covered rocks and glimmering snowflakes. Guests should stop by to catch a glimpse of the grand staircase that will be designed as passengers sleep.
"On one special morning, guests will awake to discover a magical freeze has overtaken the atrium lobby with sparkling icicles adorning the grand staircase, resembling the majestic mountain-top ice palace of Queen Elsa," said Disney Cruise Line in their press release.
While the kids enjoy scavenger hunts, games and "Freezing the Night Away with Anna, Elsa and Friends," a deck party featuring appearances by the likes of Elsa and Olaf, adults can relax at the bar with Arendelle-themed cocktails.
3. 'Frozen On Ice' performances
Want to see your favorite characters belt out your favorite songs from the film? Now you can as you watch them skate around on an icy surface similar to the one seen in the movie. The popular performance isn't limited to just a few cities in the U.S., as travelers can find the show in almost any destination, from Las Vegas to Boston. Interested families also have their share of venues in most cities, as multiple theaters are currently putting on the performance.
Time magazine wrote that the must-see performance features familiar tunes like "Do You Want To Build a Snowman?" "Let It Go" and "Love Is an Open Door." Although each show has received varying reviews, overall the heart-warming performances have captivated their audiences. Just be sure to book in advance, as shows in many locations tend to sell out quickly.